Menu Anchor widget helps you to create a page with an interior sleek scrolling navigation.  #
To add a Menu Anchor to your page and look to a particular segment of widget after clicking on a navigation menu item you have to:
Add the Menu Anchor link widget to the top/below of the section which you want to scroll.
Insert the Menu Anchor's name to a Prestashop menu custom link.
Select the Menu Anchor  widget under the elements tab from the left side of the menu bar from your screen then drag and drop it in the selected area which you want to scroll to. After completing the above Step, this is the default layout you are going to see.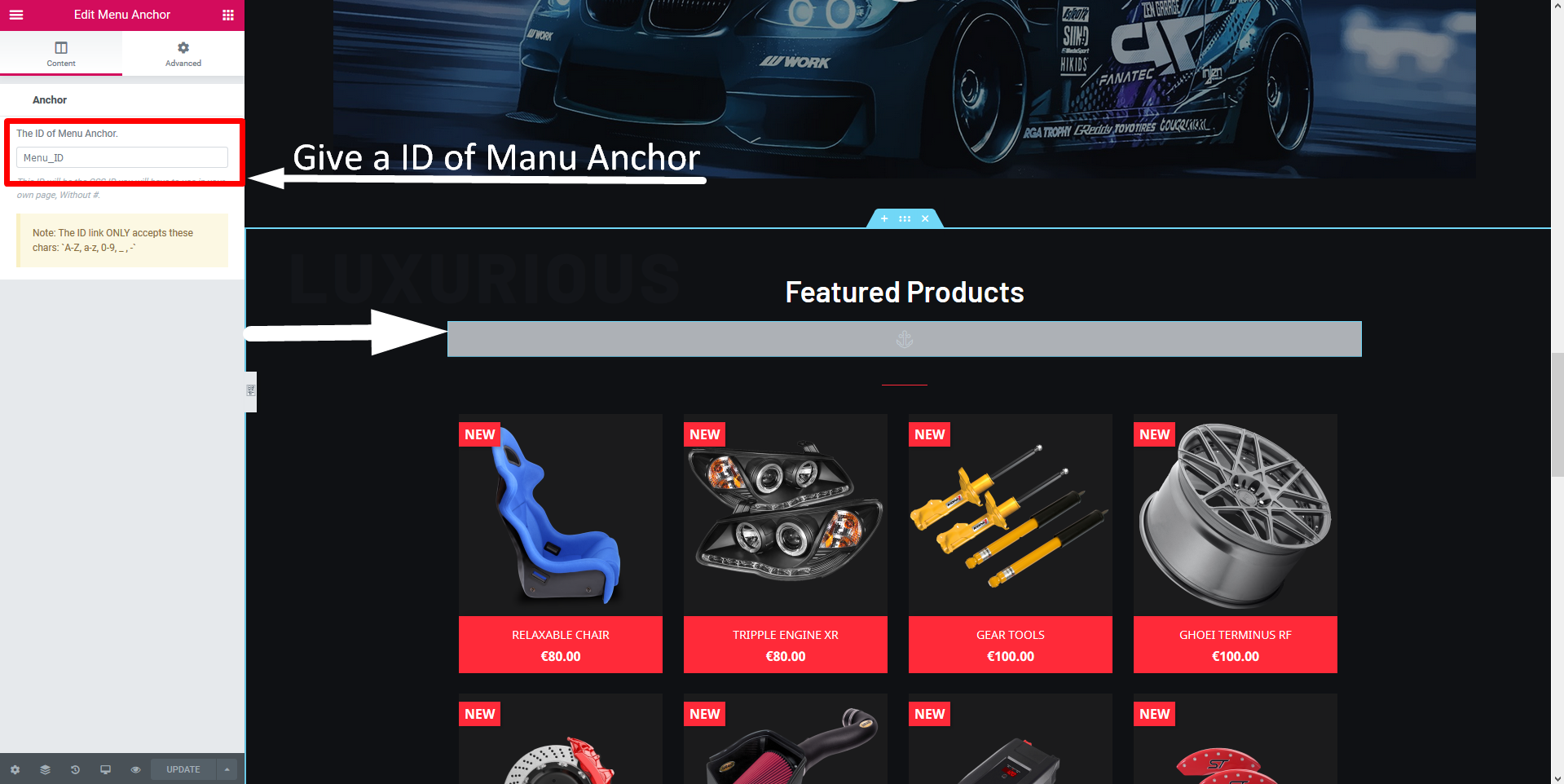 Enter the anchor's name in the The ID of Menu Anchor field. That is the ID of your Menu Anchor which you need to reference the link field to. And  we name it Anchor_ID