How To Activate License Key? #
After purchasing  the crazy elements you have to activate/validate the license. Before activating the license key, you have to make sure that you have installed the crazy elements modules. After that, log in to your prestashop account with your credentials. Then in the dashboard go to settings.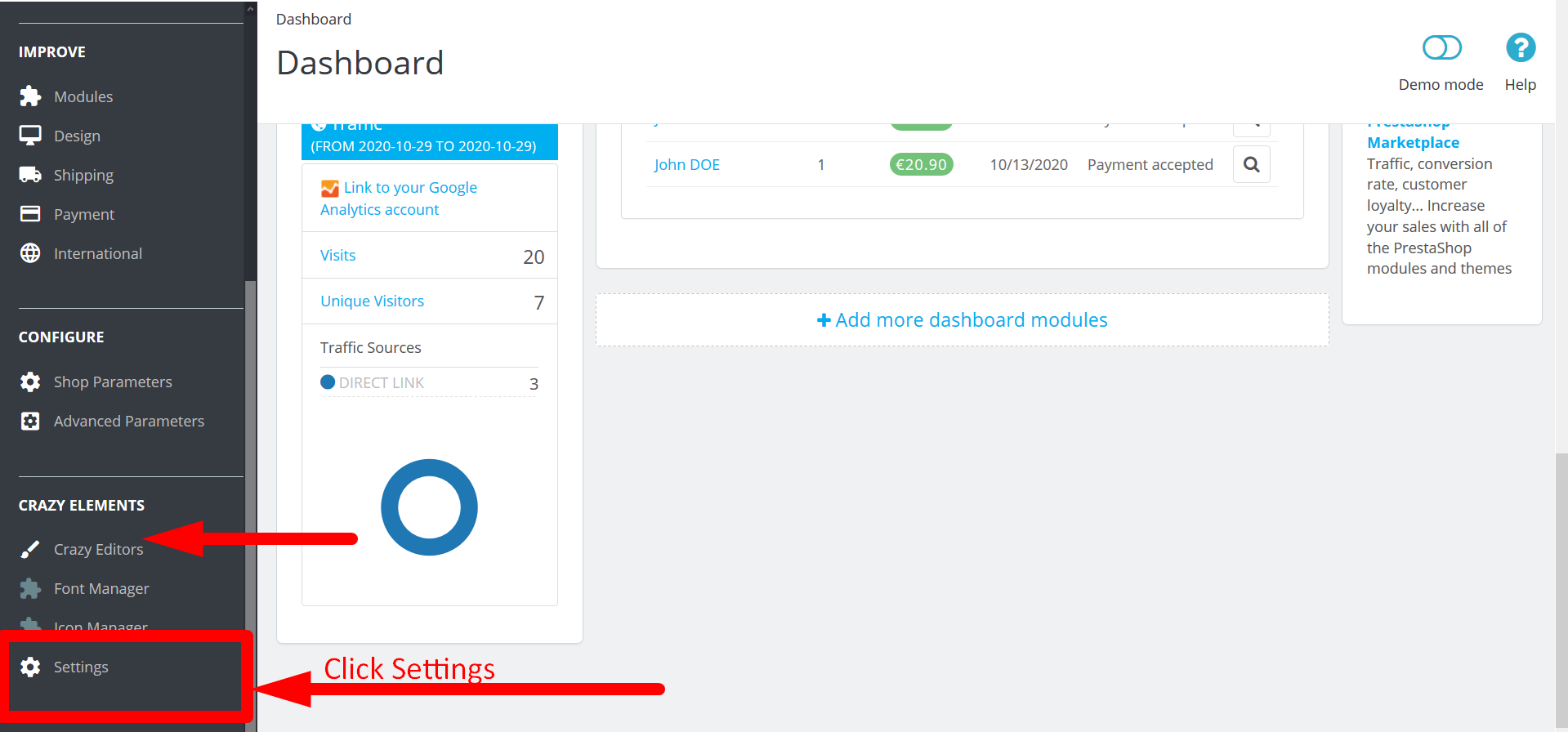 After that insert the license key on that input field. after inserting the key click on the Active License button. And your license for crazy elements will be Validated.
If you don't find the license key please check this, click here