With Crazy Elements Product Layout Builder you can now design your entire single product page on your PrestaShop. #
Let's Create First Single Product page Layout
Under Crazy Editors > Product Layout Builder >  (+) Add New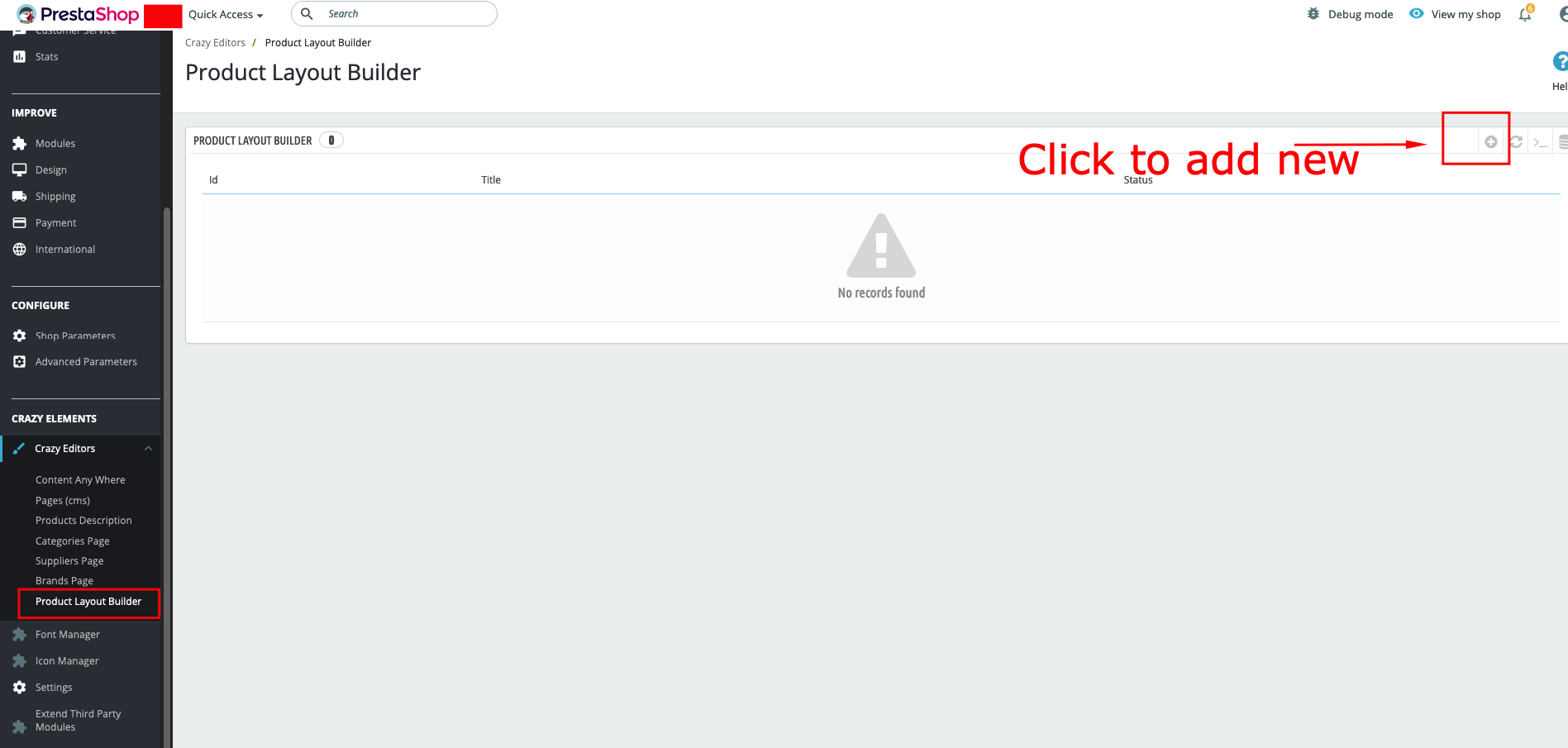 NOTE
Please save first to edit with Crazyelements
Enable(YES)  to Show your layout All Product Pages.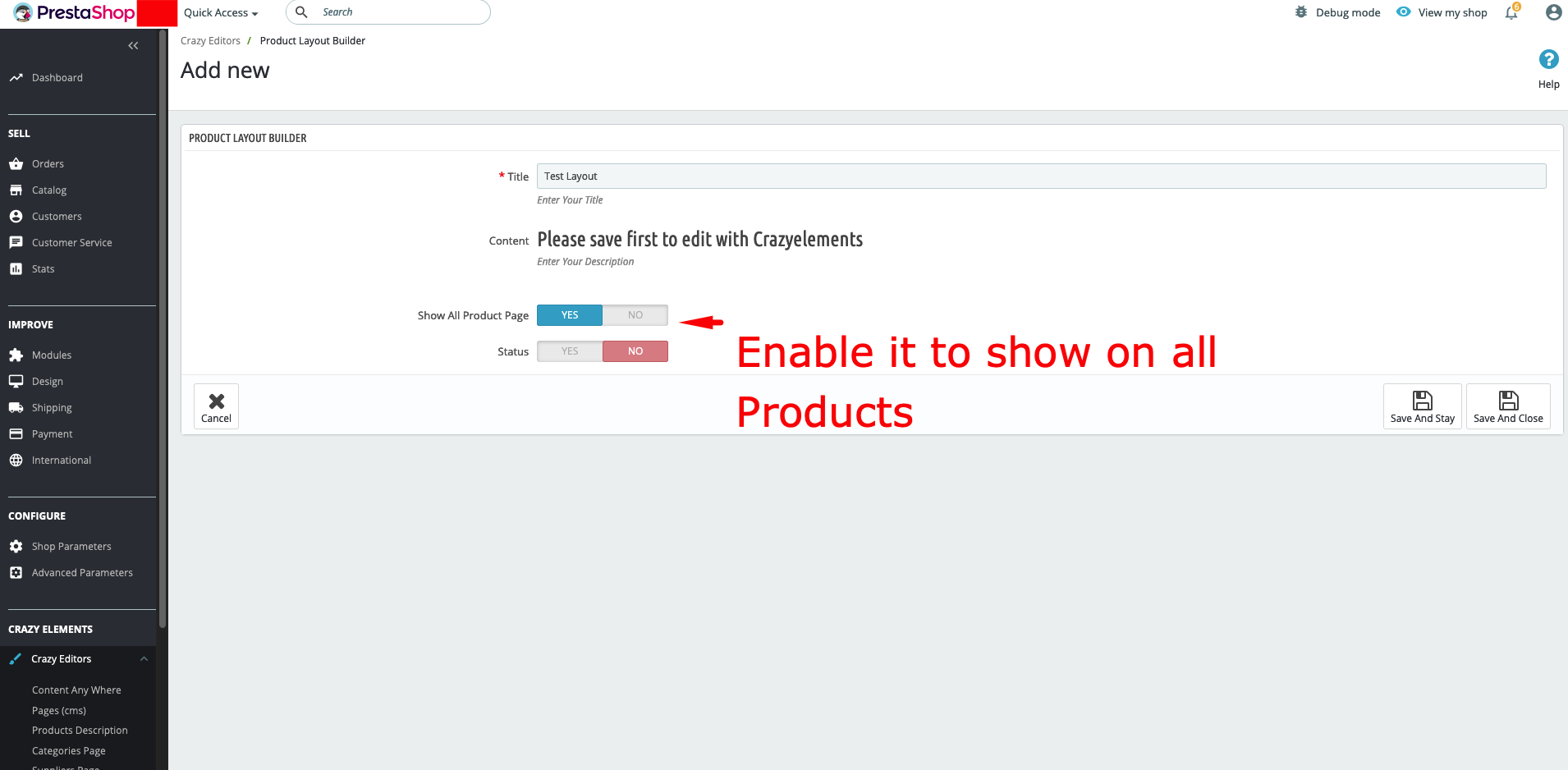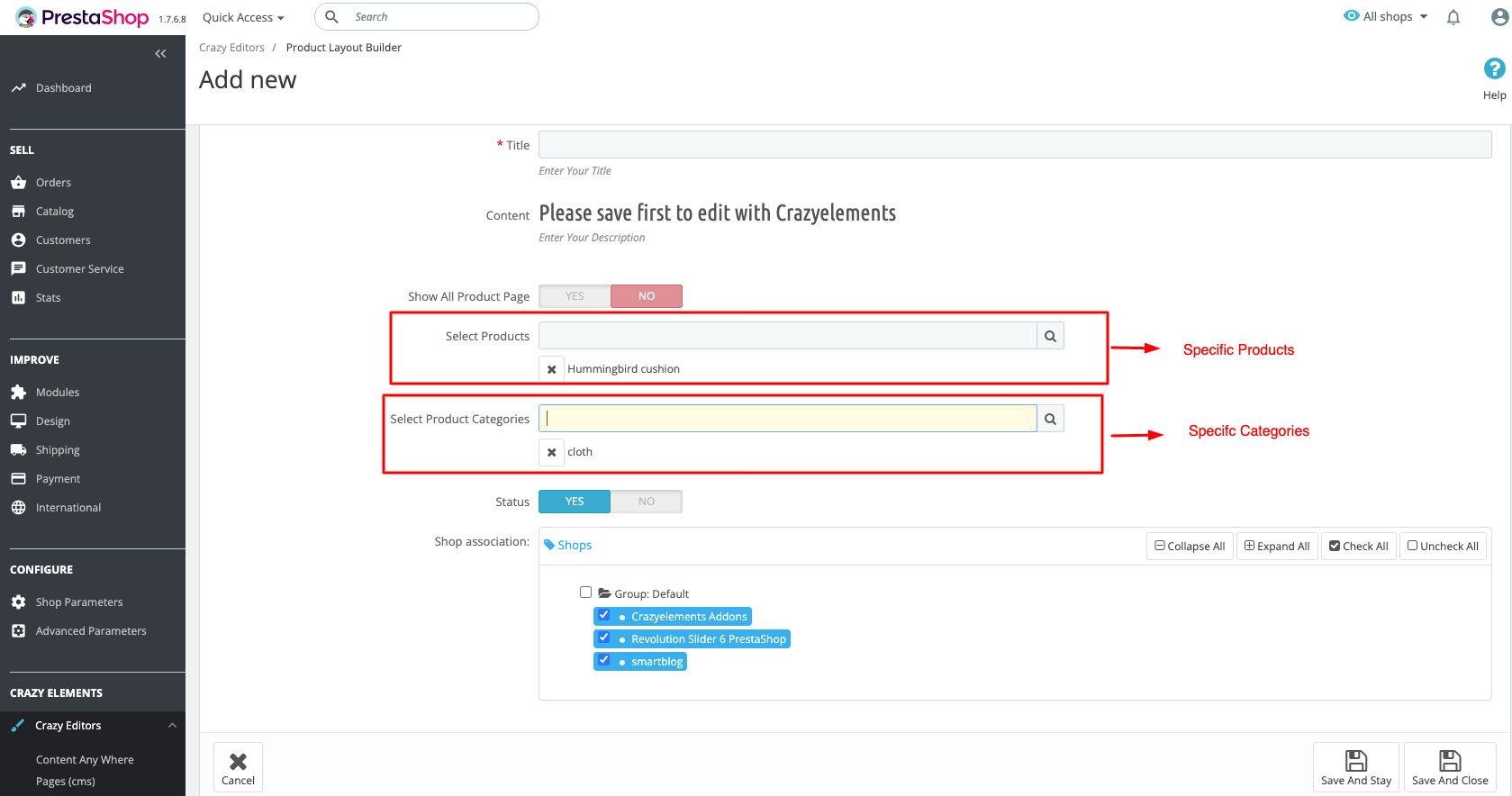 Give a product layout title name and fill up other required fields then click Save and Stay button.
NOTE
Please save first to get edit with Crazyelements button.
Next click on the Edit with Crazy Elements Button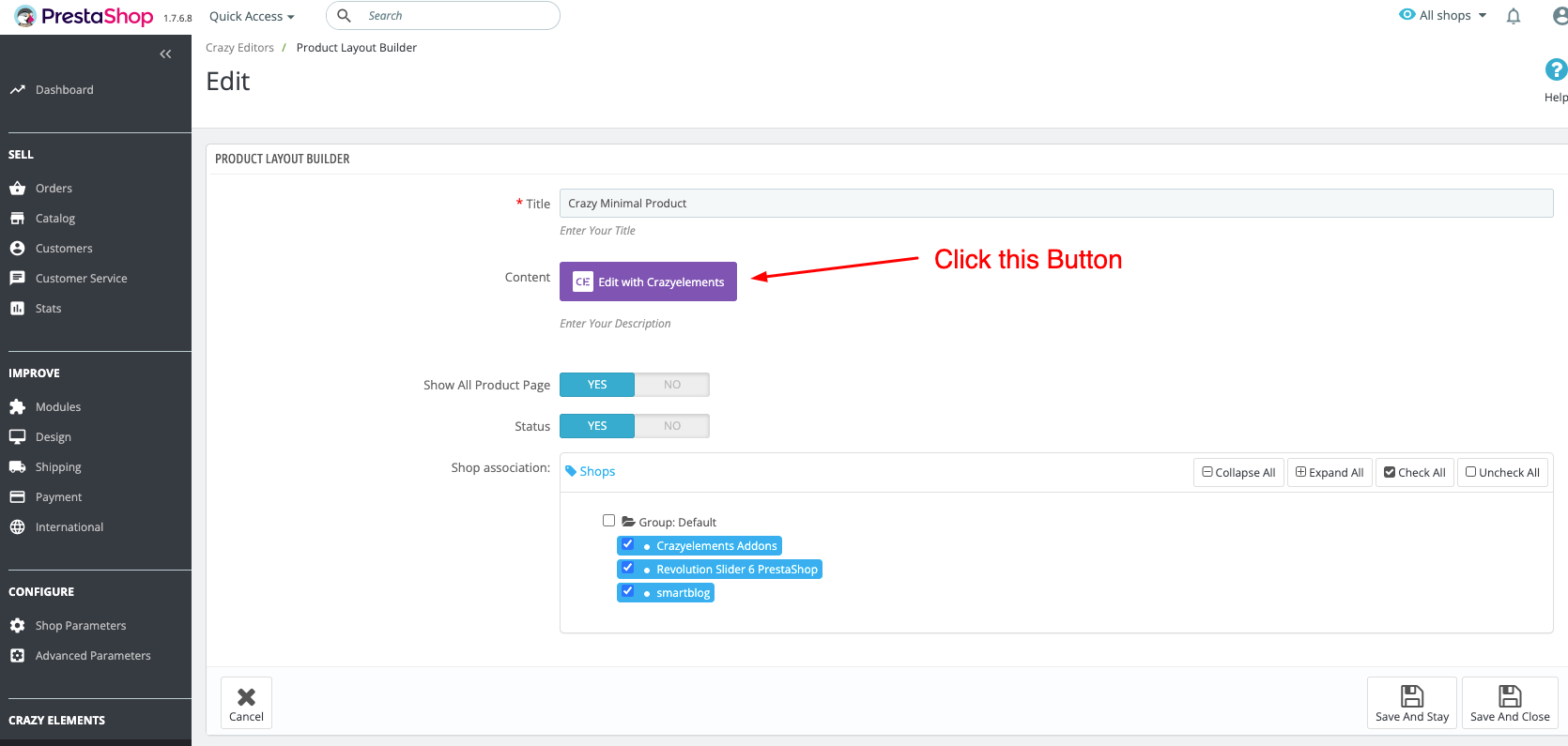 Finally, We have reached the product layout builder editor.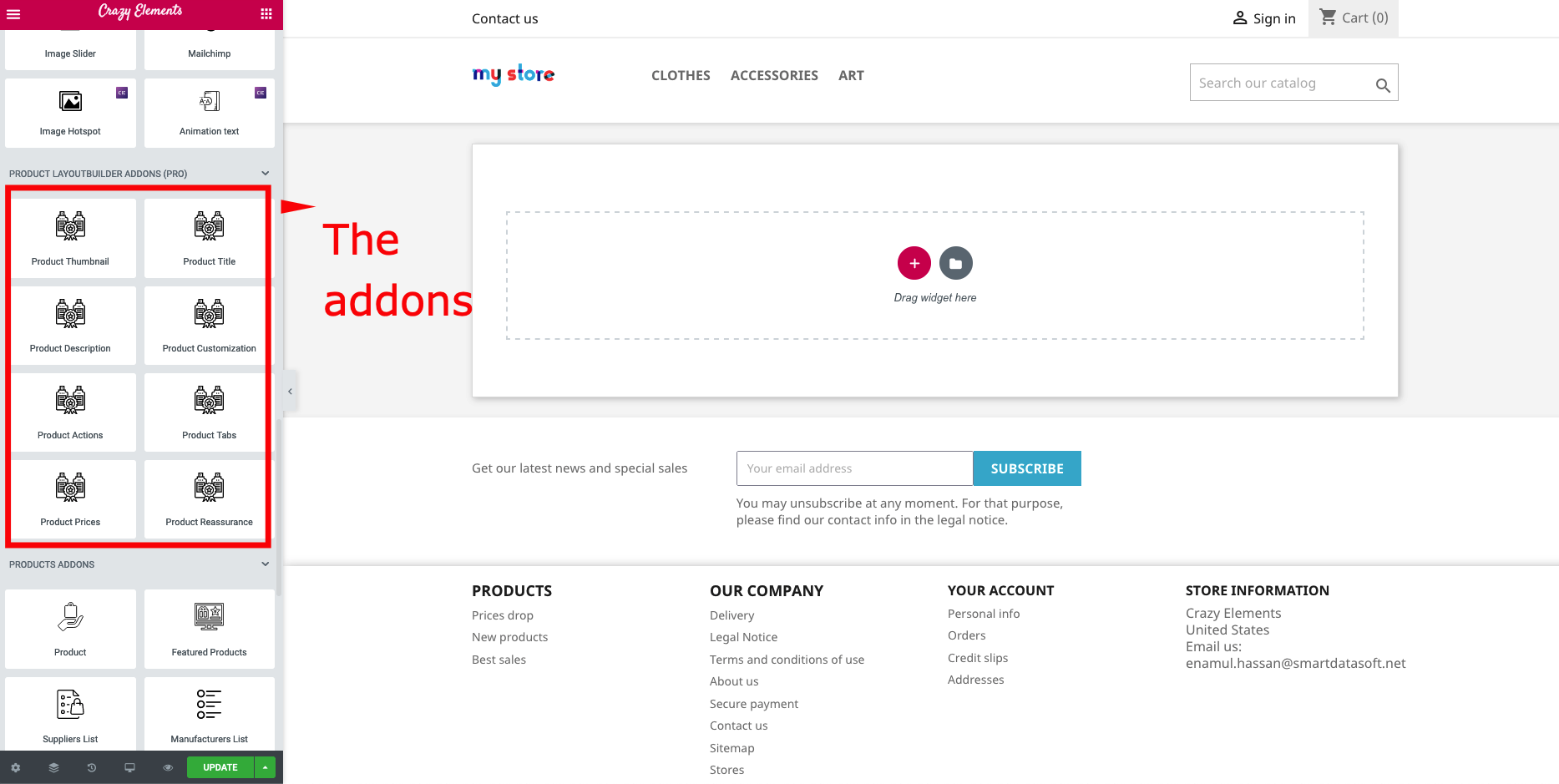 The product layout builder has 8+ widgets. You can use these widgets/addons on the right side blank area to design your product layout. Just drag your required addons and drop on the right side which areas do you want to show. You can show other basic crazy elements add-ons as well.
If you are not familiar with Crazy elements please watch our full basic tutorial
We have created a two-column simple basic product layout by using product layout widgets.
After Creating the layout then click on the Save/Update Button.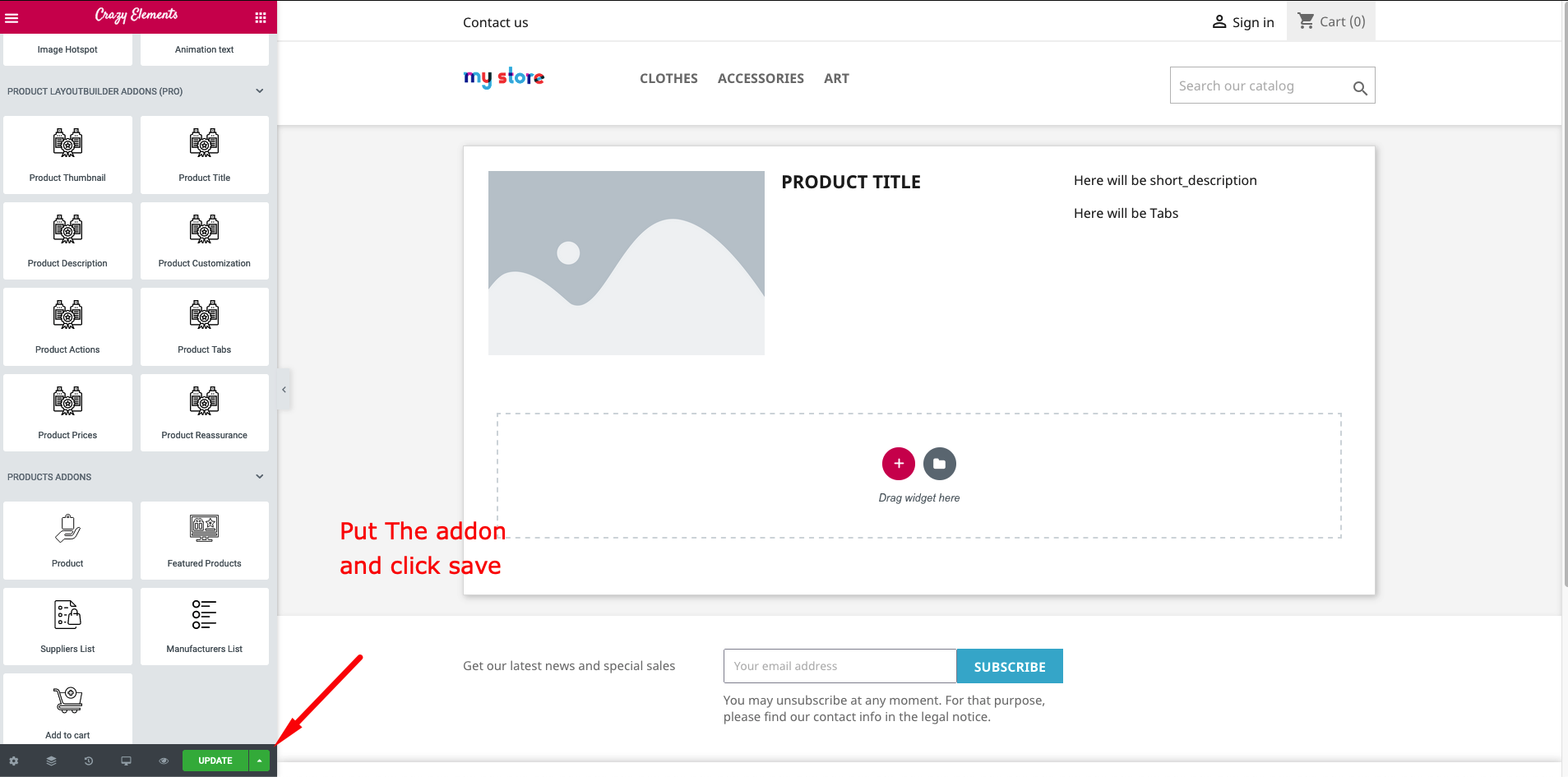 Now It's Time to See the Final Result.
Next, click on the Eye Icon and see the final Result Preview.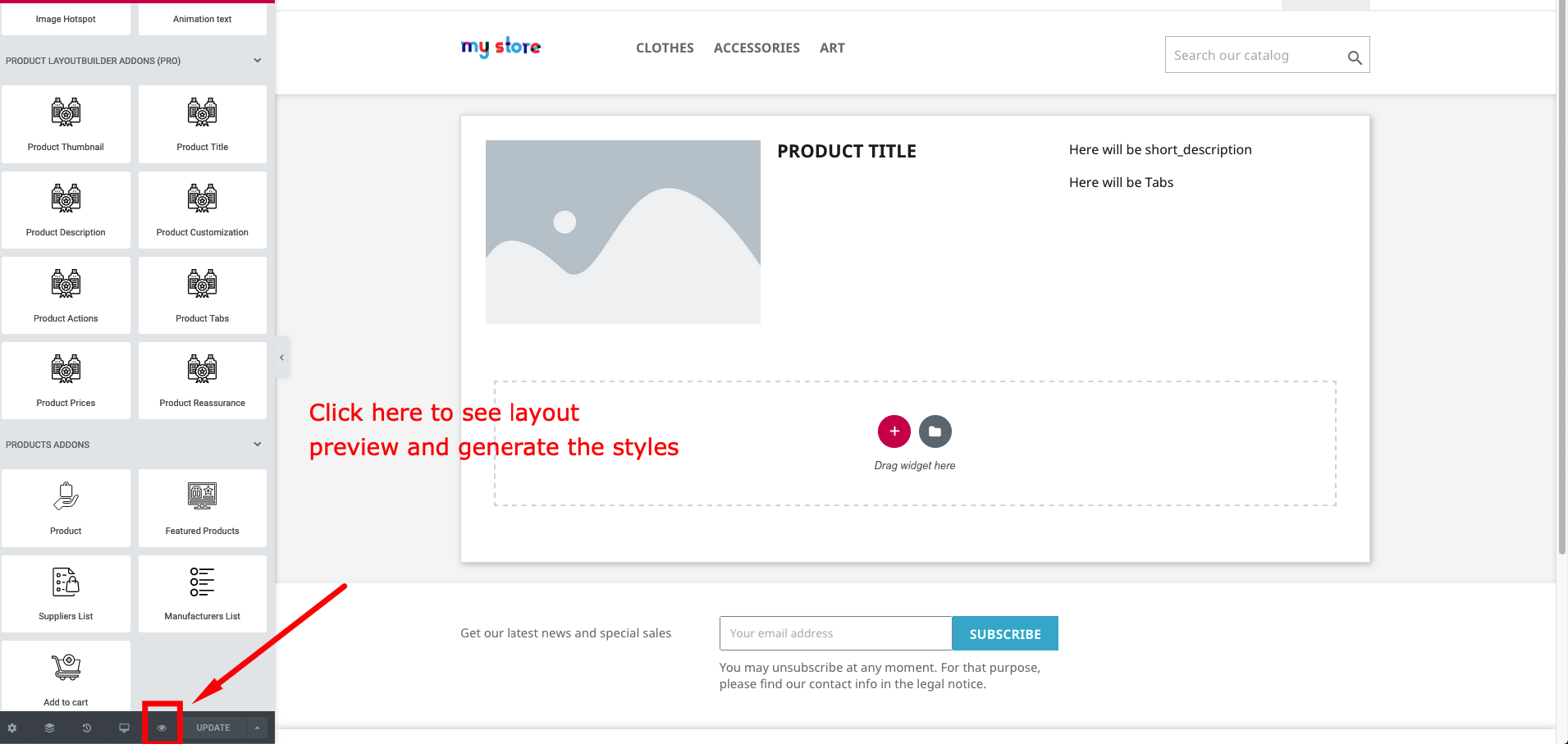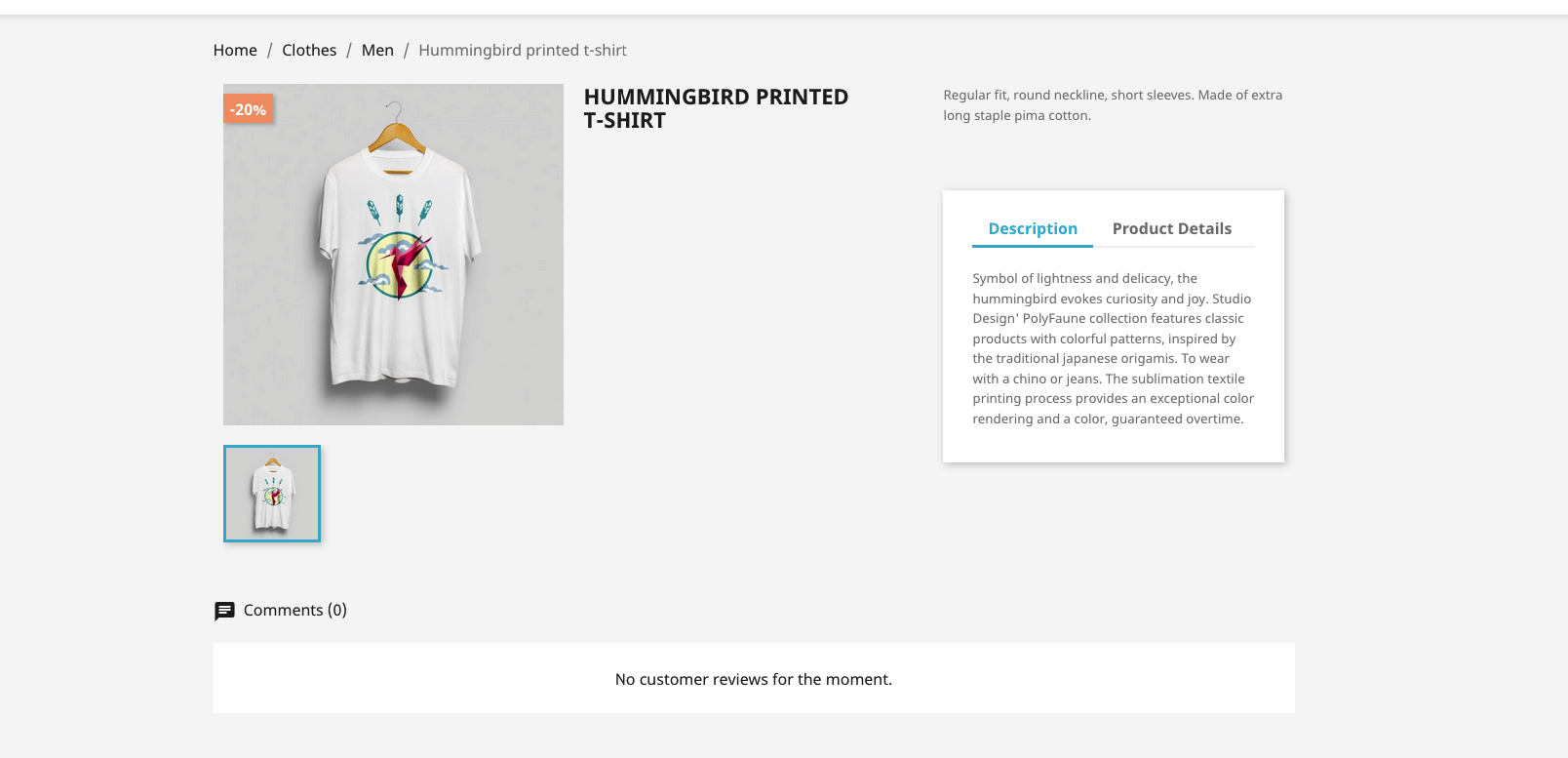 Wow! Pretty Amazing right? We have made our first single product layout.
If this document does not help you, please open a support ticket. Our Support team will help you.