Crazy Element PrestaShop Page Builder new update is released for Free and pro. Free version available update Version 1.0.5.1 and pro version 2.1.1 with some awesome features and fixing known issues.
Crazy Element PrestaShop Page Builder Update
Why do I need to update?
Every update improves and fix the known issues. Updates can help prevent security issues and improve compatibility and features. Updates to your module provide new features and remove outdated ones. New updates are released on a regular basis, so it is important to keep the module up-to-date in order to take advantage of the latest features.
Are Updates Free?
Yes, Updating the module is completely free. When you purchase the Crazy Element PrestaShop Page Builder, you don't need to think the extra charge while updating.
How much time does it take for Installation?
Crazy Element PrestaShop Page Builder Update will take only few minutes to install. But it also depends on your internet connection. A good connection of the internet will help to fast download the file. But slow internet connection will take longer to install.

How do I get or check the update?
When you log in to the PrestaShop back office, you will see the dashboard notice like this:

If you don't get it, just scroll down the menu bar and click any menu under the Crazy Element PrestaShop Page Builder section. Then you will see the same notice as above.
So click the Update to version button. It will take a few minutes to install the update.
If you don't have the Crazy Element PrestaShop page builder, just install it (GET CRAZY ELEMENT PRESTASHOP PAGE BUILDER).
You also can get the latest version from the link where you have downloaded it. Just go to this link and log in. Then you will see the My Account > Download. So click over the download and you will see all of the downloaded lists there. So download the file and install it on your PrestaShop store.
FREE VERSION: August 21, 2022 Version 1.0.5.1
[MAJOR UPDATE] Can edit product description with Crazyelements.
[MAJOR UPDATE] New Product Layout Styles
[MAJOR UPDATE] Much More Styling Functionality for Product Addons
[MAJOR UPDATE] Text Path Addon Add
[MAJOR UPDATE] Entrance Animation Added
[MAJOR UPDATE] Added Many More Styling Functionalities for Heading, accordion, image, product tabs and etc addons.
[MAJOR UPDATE] Countdown, Main Menu and other pro addons added for free.

[MAJOR FIX] Youtube Video 
[MAJOR FIX] Content created without Crazyelements fixed 
[MAJOR FIX] Main Menu Addons Fixed 

[MAJOR FIX] jQuery Ui Updated

[FEATURE] Add Extra hooks For Extended Modules

[UPDATE] Added Configuration Form
[UPDATE] More Text Styling Added
[UPDATE] Link Autocomplete for Link Related Addon
[UPDATE] Added New Icon CSS
PRO VERSION:

November 8, 2022 Version 2.1.
1
Version 2.1.1

[MAJOR FEATURE] Header, Footer and 404 Page Builder Added
[MAJOR FEATURE] Addons for Site Builder


[MAJOR FIX] Random product query for addons fixed.
[MAJOR FIX] Star Rating isse fixed.

[UPDATE] Organise Settings Page
[UPDATE] Ajax Search New Styling

[FIX] Text Path widget fix
[FIX] Helper tpl load fixed
PRO VERSION:

August 21, 2022 Version 2.1.0
[MAJOR FEATURE] Dynamic and more interactive product layout builder with new addons
[MAJOR FEATURE] Import content from other language with one click on editor panel
[MAJOR FEATURE] More query and styling features in Product Addons
[MAJOR FEATURE] 4 new amazing layouts for Product Addons
[MAJOR FEATURE] Hook content addon to show content of any hook with addon in anywhere
[MAJOR FEATURE] Transform feature add. (Rotating, Skew, Scale, Flip, Offset)
[MAJOR FEATURE] Scrolling Effects. (Vertical\horizontal scroll, Transparency, Blur, Rotate, Scale)
[MAJOR FEATURE] Mouse Effects. (Mouse Track, 3D Tilt)
[MAJOR FEATURE] Sticky section and widgets
[MAJOR FEATURE] Saved template add, edit, export from extra controller.
[MAJOR FEATURE] Template addon allows you to show templates from addon


[MAJOR FIX] Exit to dashboard link fix.
[MAJOR FIX] Homepage layout can be set shop and language wise.
[MAJOR FIX] New icons and css for controls and addons
[MAJOR FIX] Duplicate product content when creating duplicate product
[MAJOR FIX] Product Variation addon for layout builder dynamic

[UPDATE] Product addons query in a new and more optimised way.
[UPDATE] Blockquote addon added
[UPDATE] Text path addon added
[UPDATE] Price List addon
[UPDATE] Pricing Table addon
[UPDATE] Code highlight addon
[UPDATE] Animated headline addon
[UPDATE] Share Button addon
[UPDATE] Flip Box addon
[UPDATE] Hook content addon
[UPDATE] Template addon
[UPDATE] Multiple new text styling control add
[UPDATE] Link autocomplete for link related controls
[UPDATE] Star rating addon fixed and get rating from products dynamically
[UPDATE] Add to cart addon Ajax functionality

[FIX] Database issue fix
[FIX] Youtube video fix for video addon
[FIX] Layout issue fixed for cms pages
[FIX] Main Menu addon fixed.
[FIX] Body classed in index page issue fix
[FIX] Activated crazy fix for extended addons
[FIX] Text editor in addons new line issue fixed.
[FIX] Update jQuery UI 
[FIX] Delete unnecessary files
Highlighted Features for Pro Version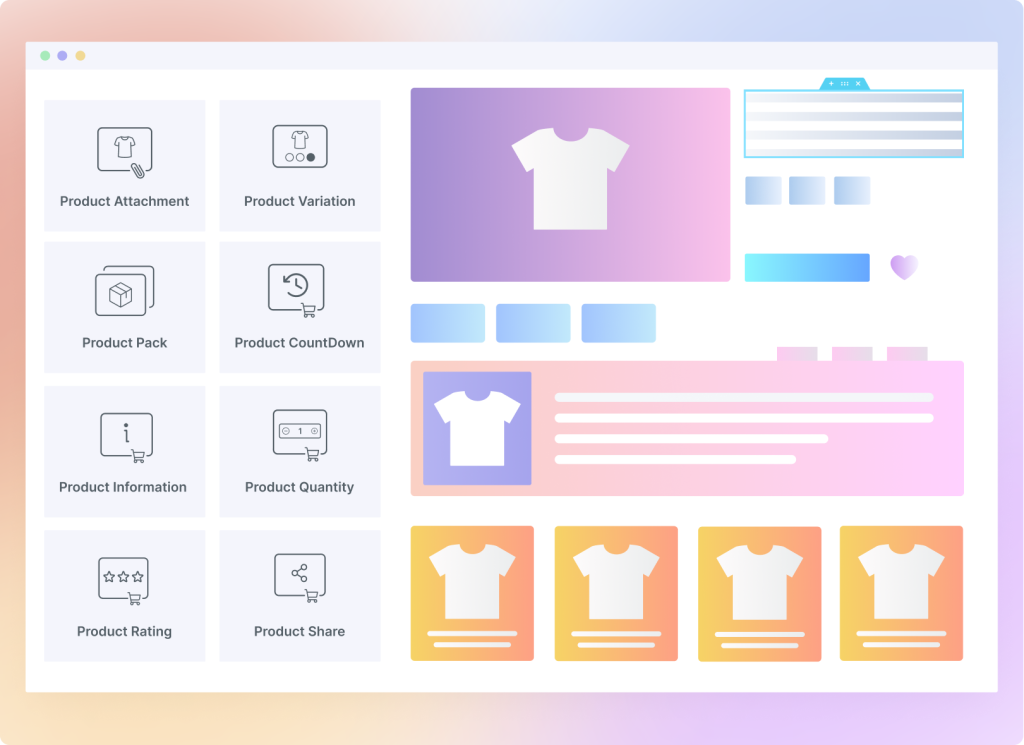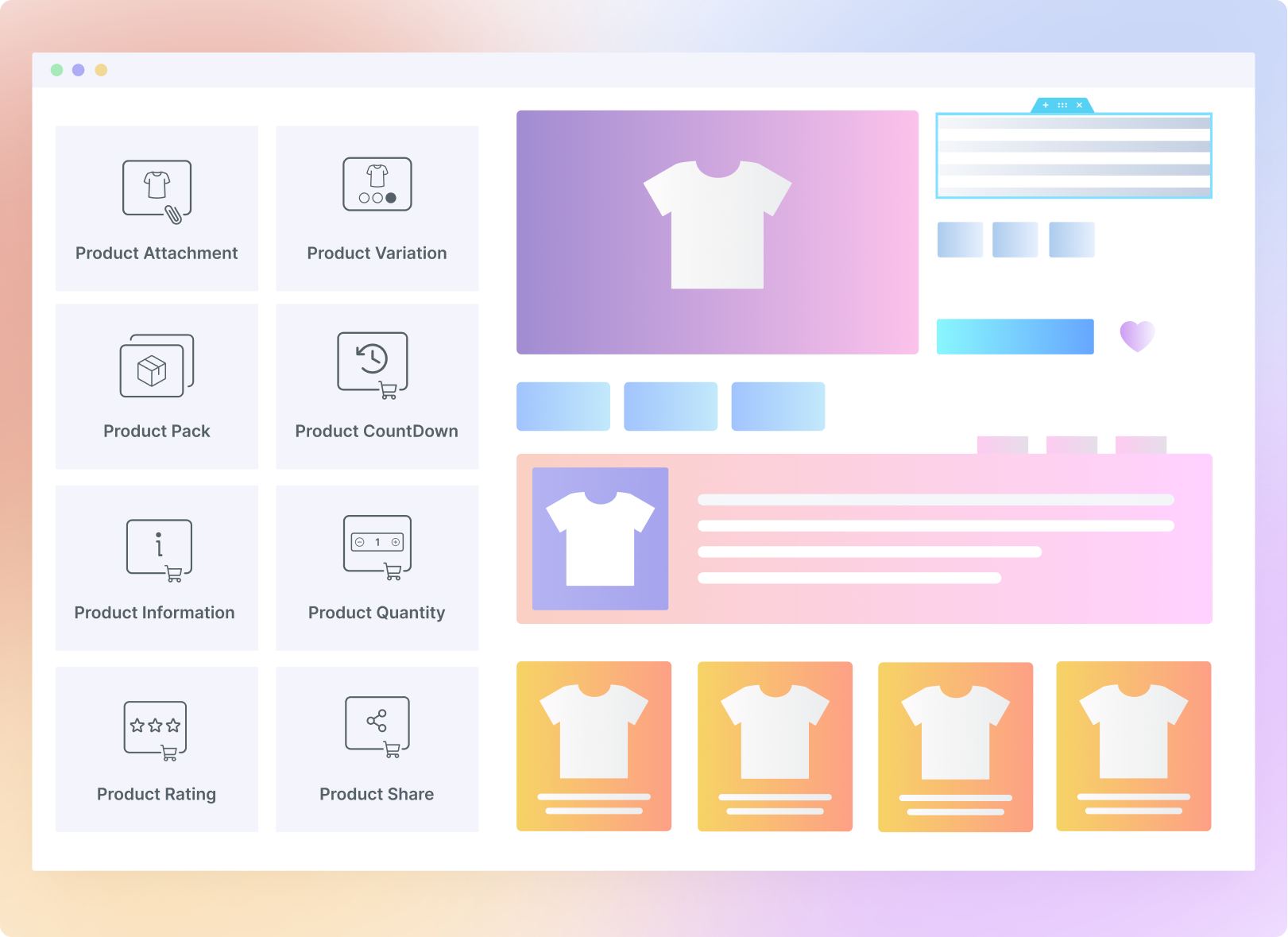 With Crazy Elements new product layout builder widget, you can create a custom-designed store without having to write any code by hand. This visual process will make creating a store much easier for professionals.
Product Attachment.
Product Variation.
Product pack.
Product countdown.
Product information.
Product quantity.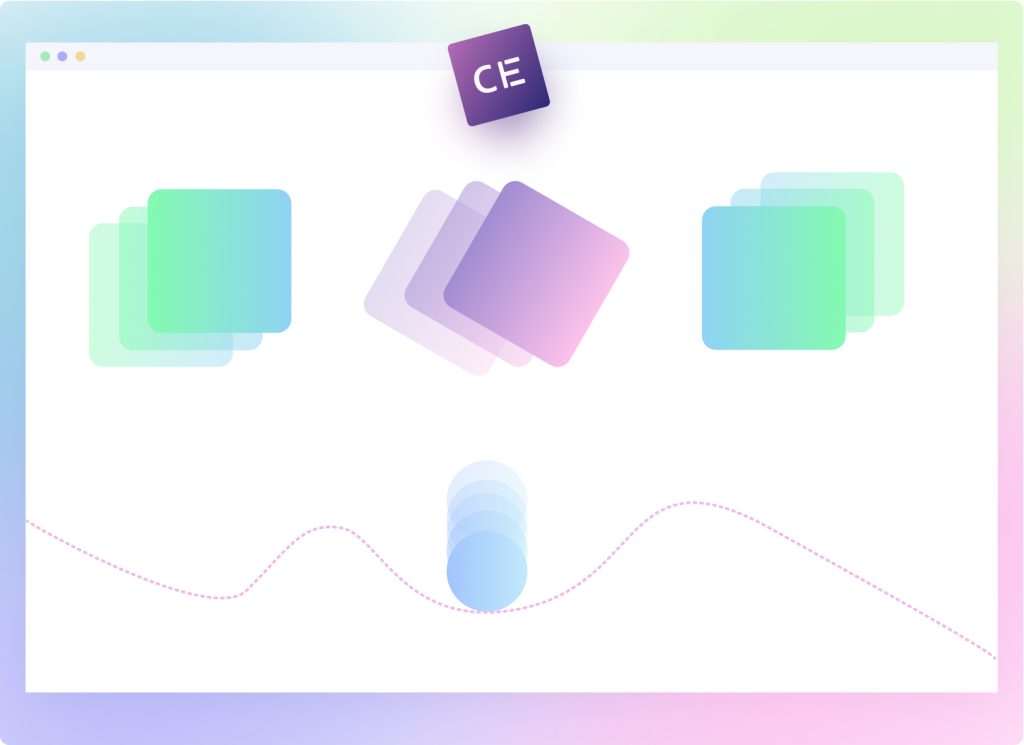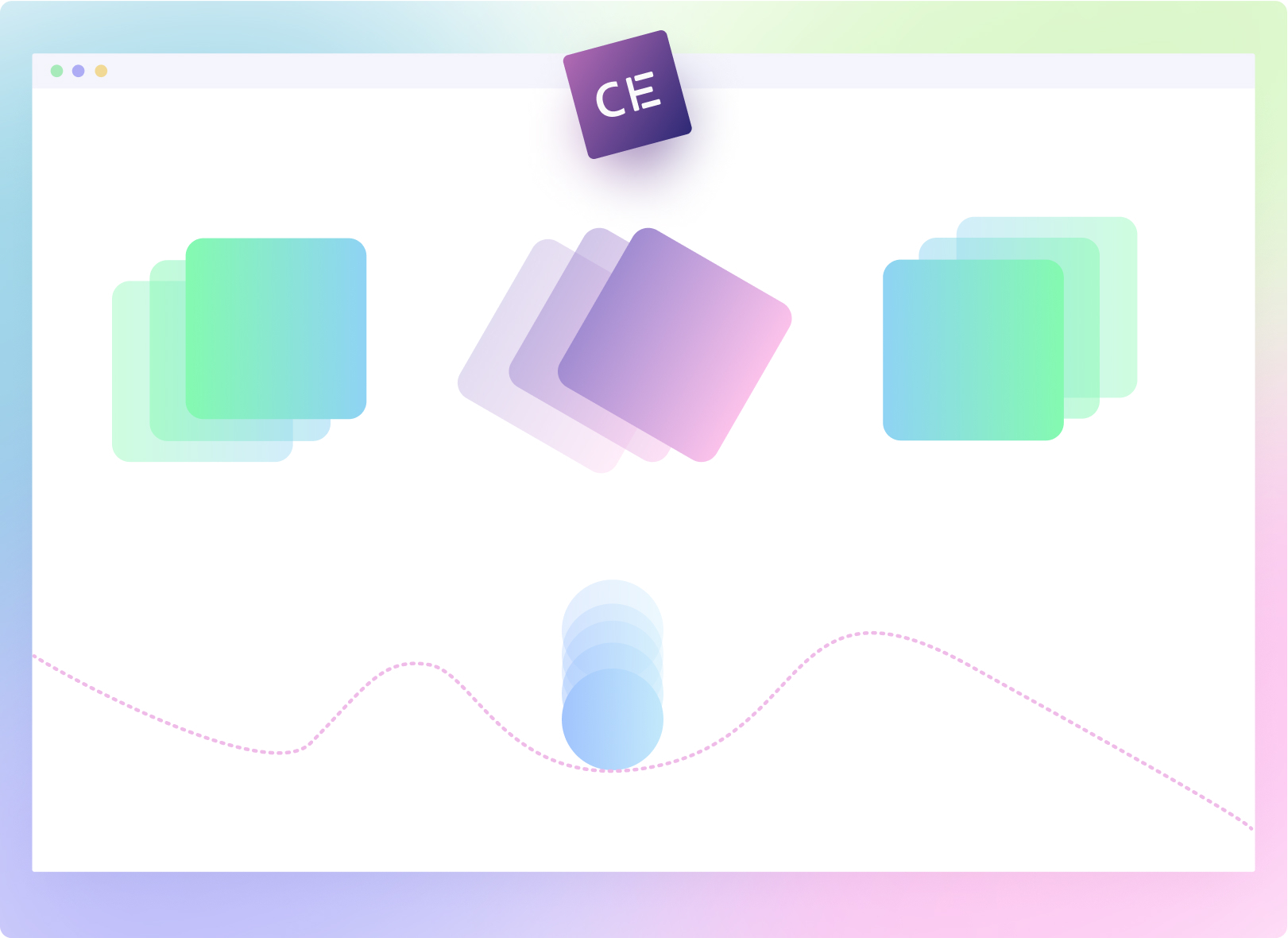 The Entrance Animations feature animates your Widgets, Sections, and Columns. This way site visitor scrolls down the page, and the elements appear with an entrance animation. Right-click the Section's handle to edit its motion effects.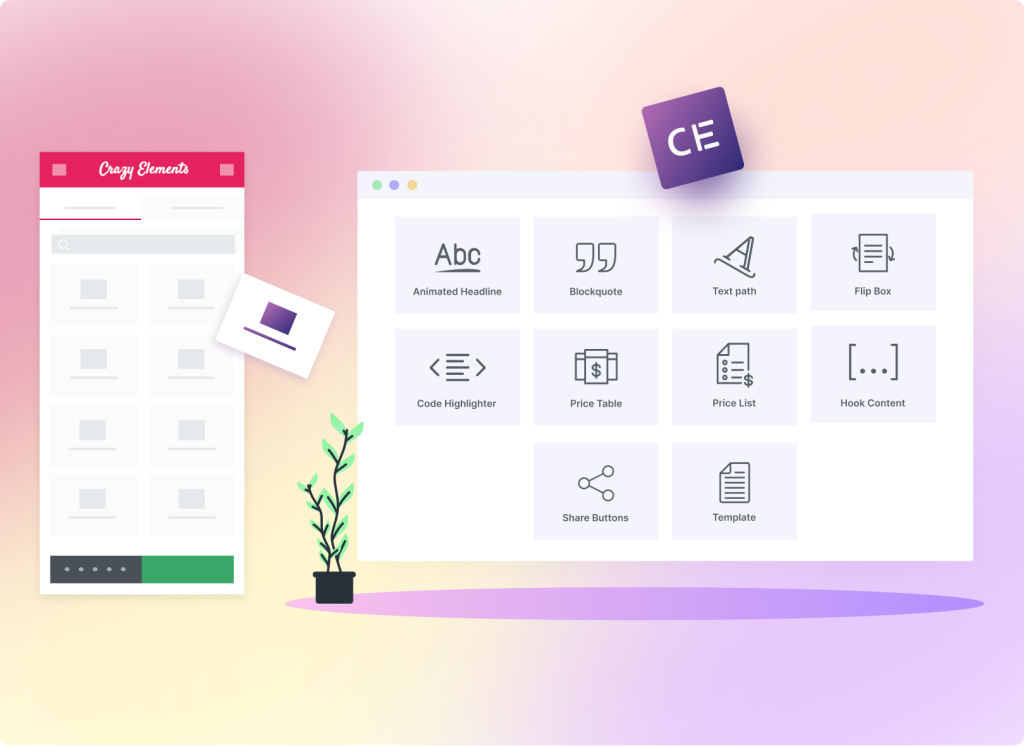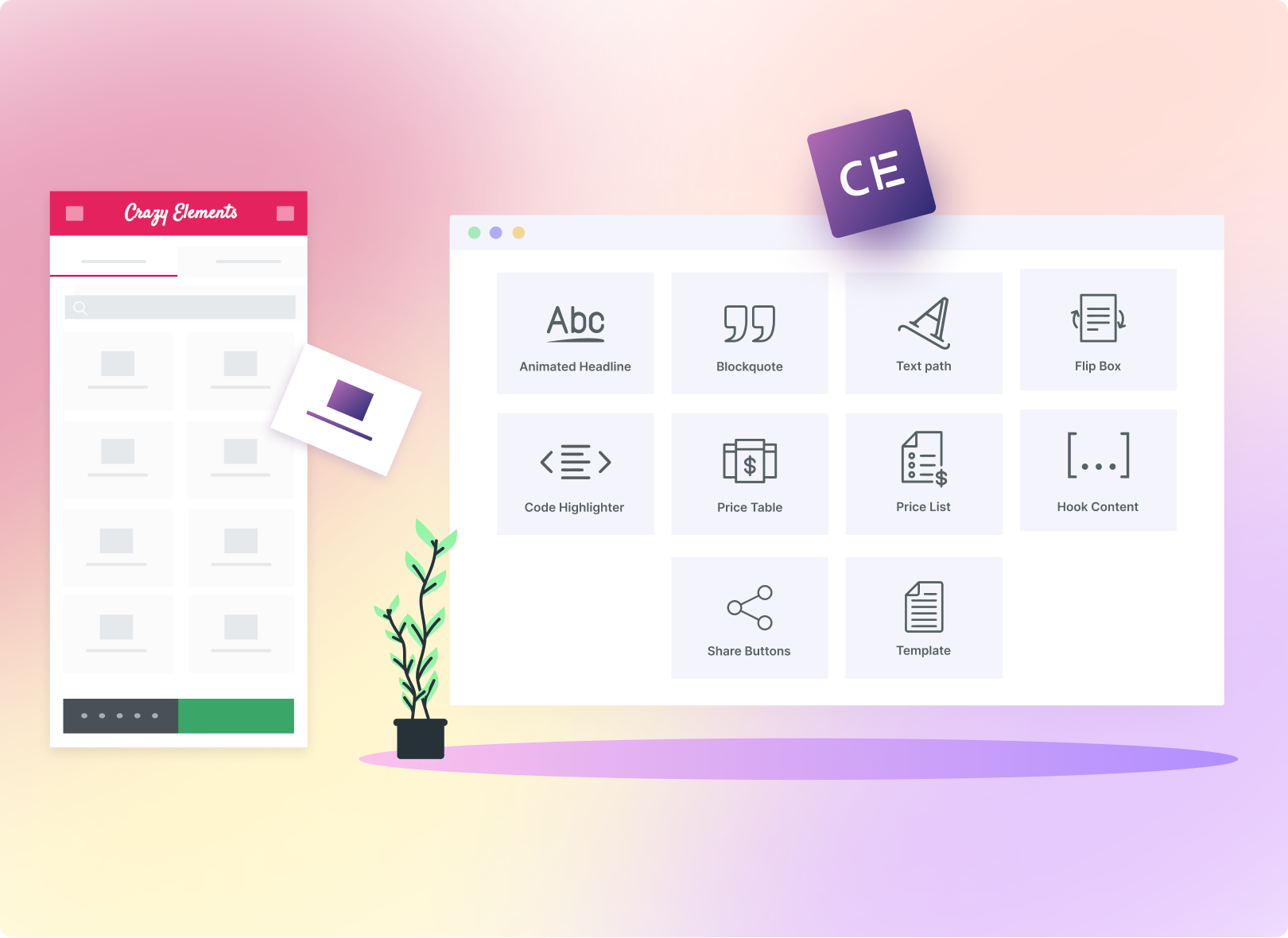 Crazy Elements come with 10+ new add-ons.
Animated Headline.
Blockquote.
Text path.
Filp box.
Code highlighter.
Price List.
Hook content.
Share Buttons.
Template.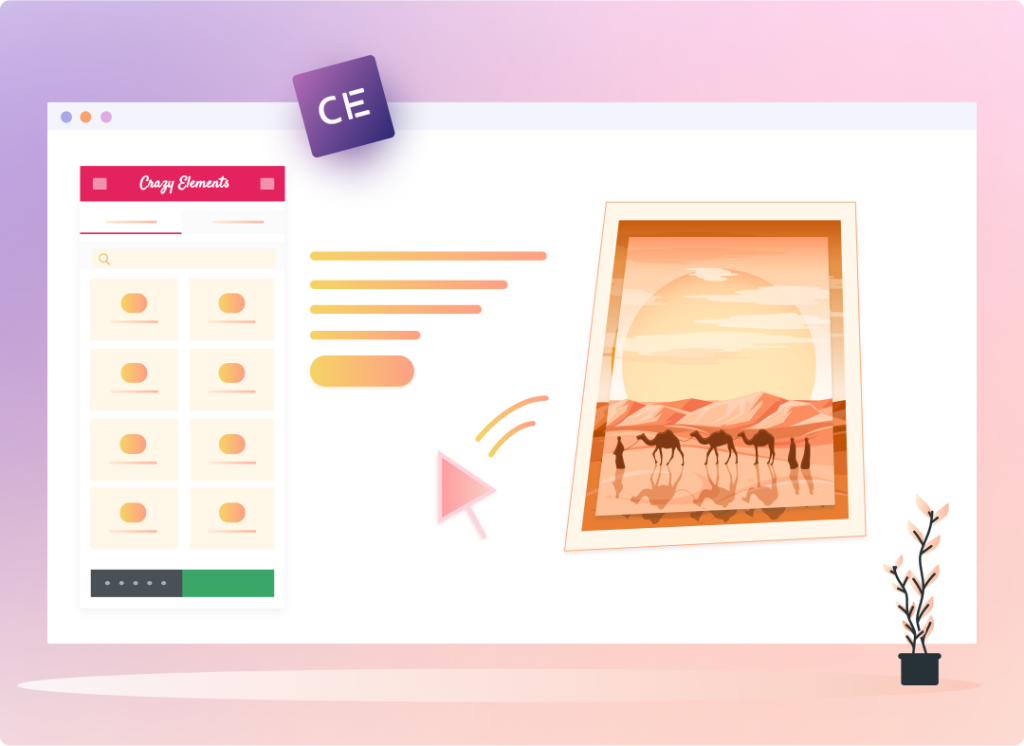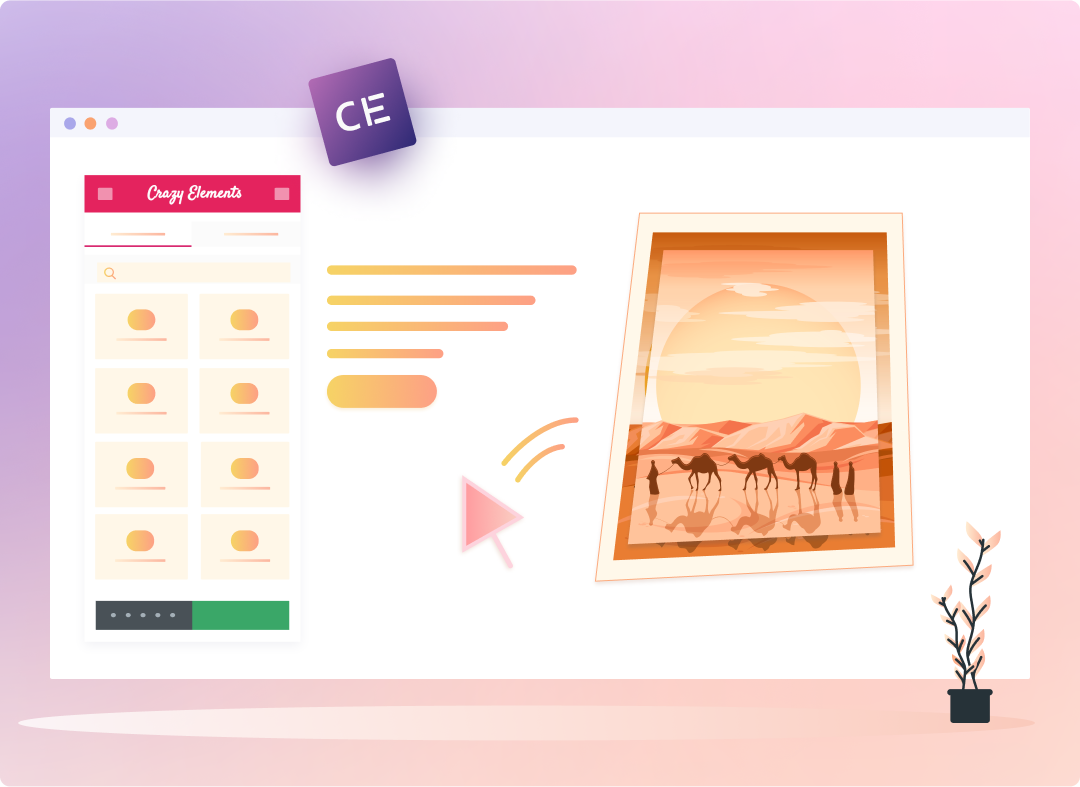 When the mouse is moved, an element tilted in relation to the visitor's movement will appear.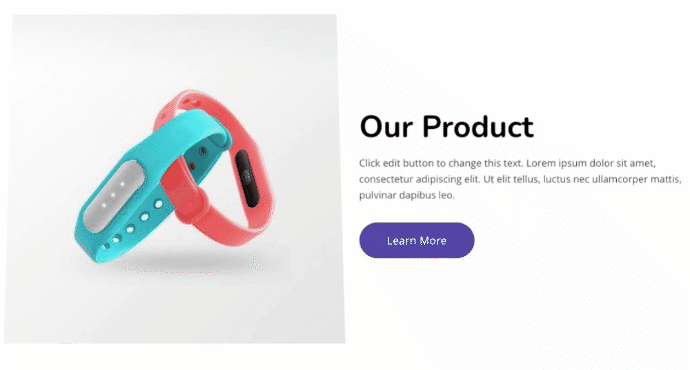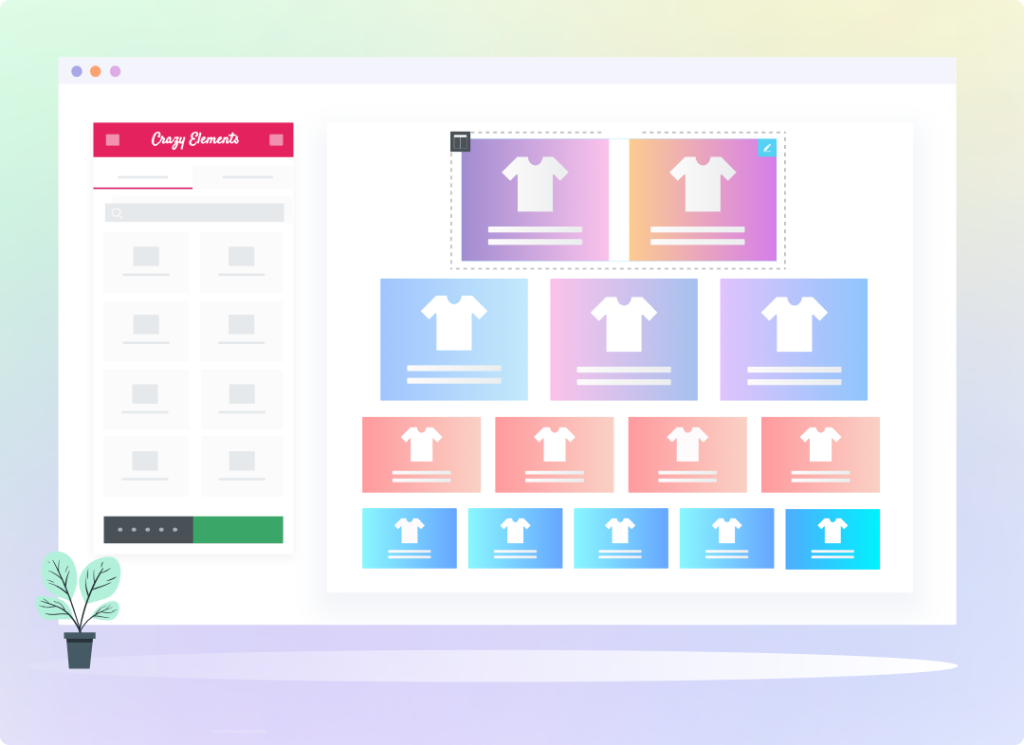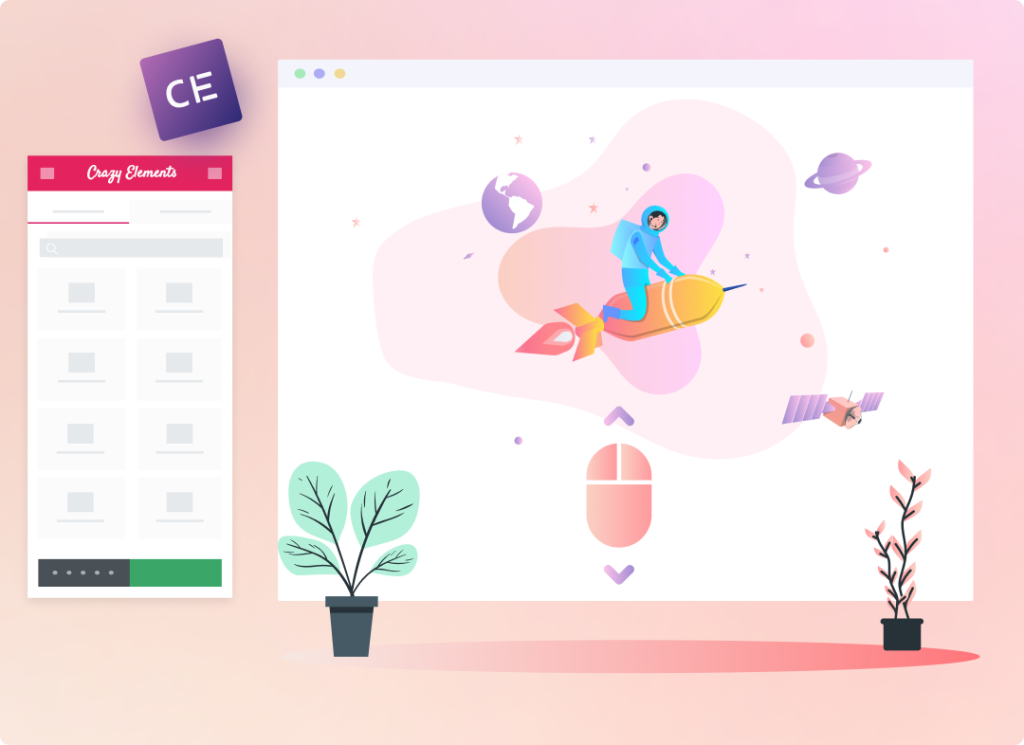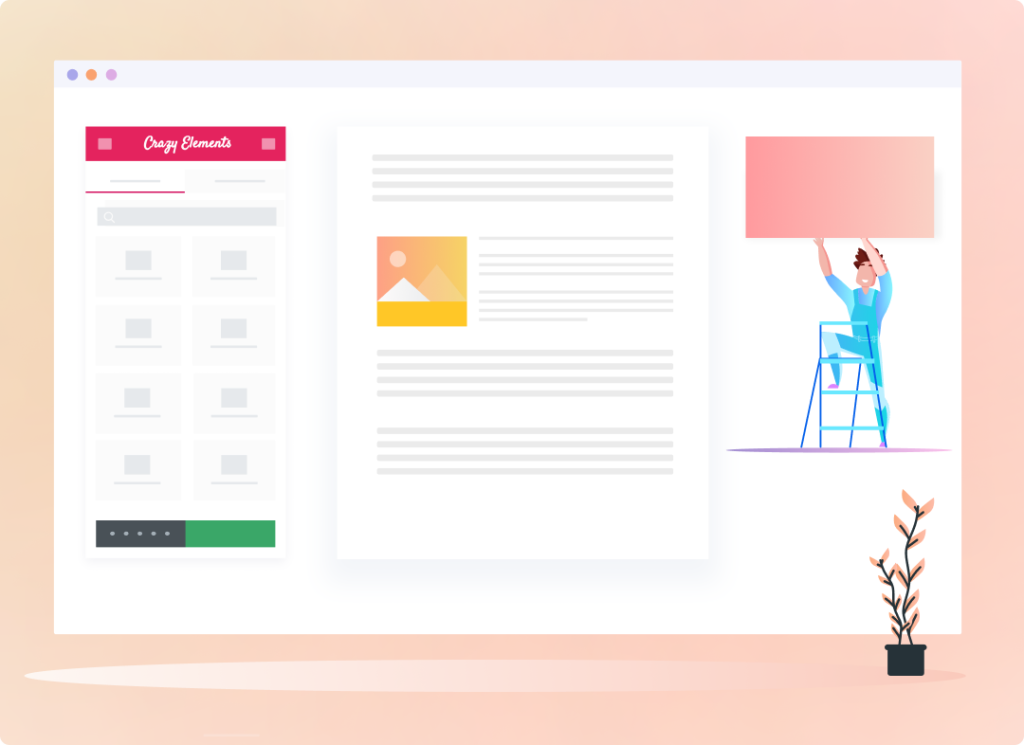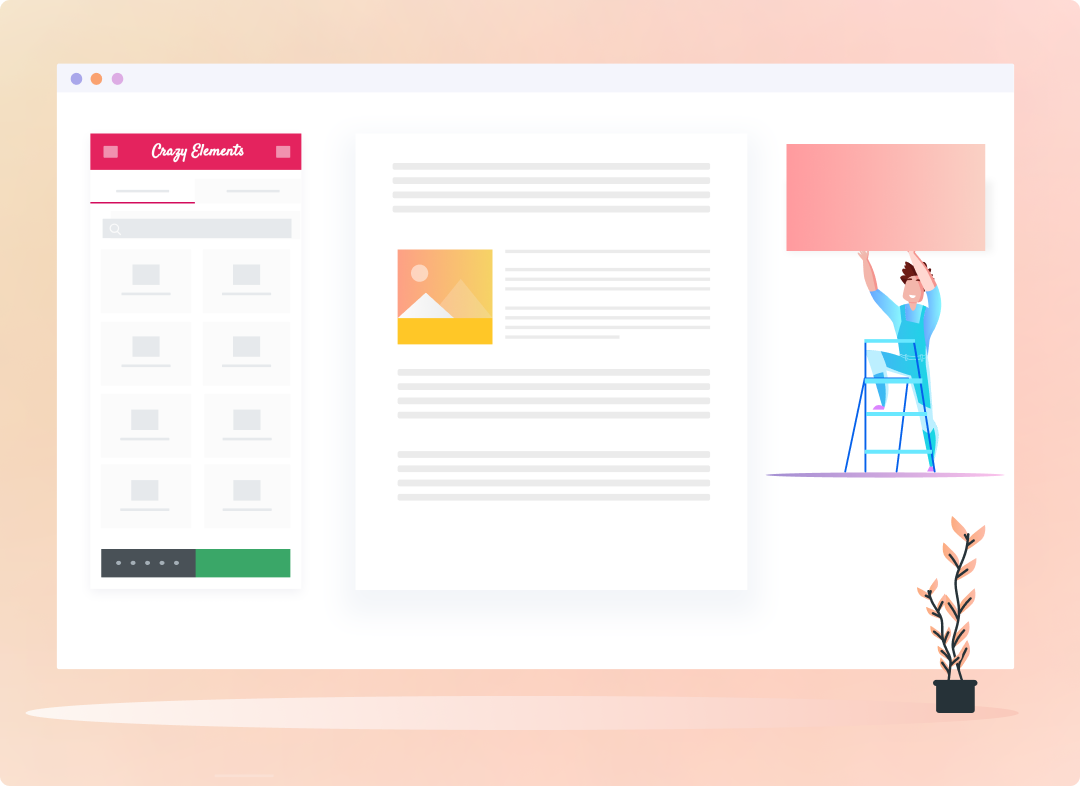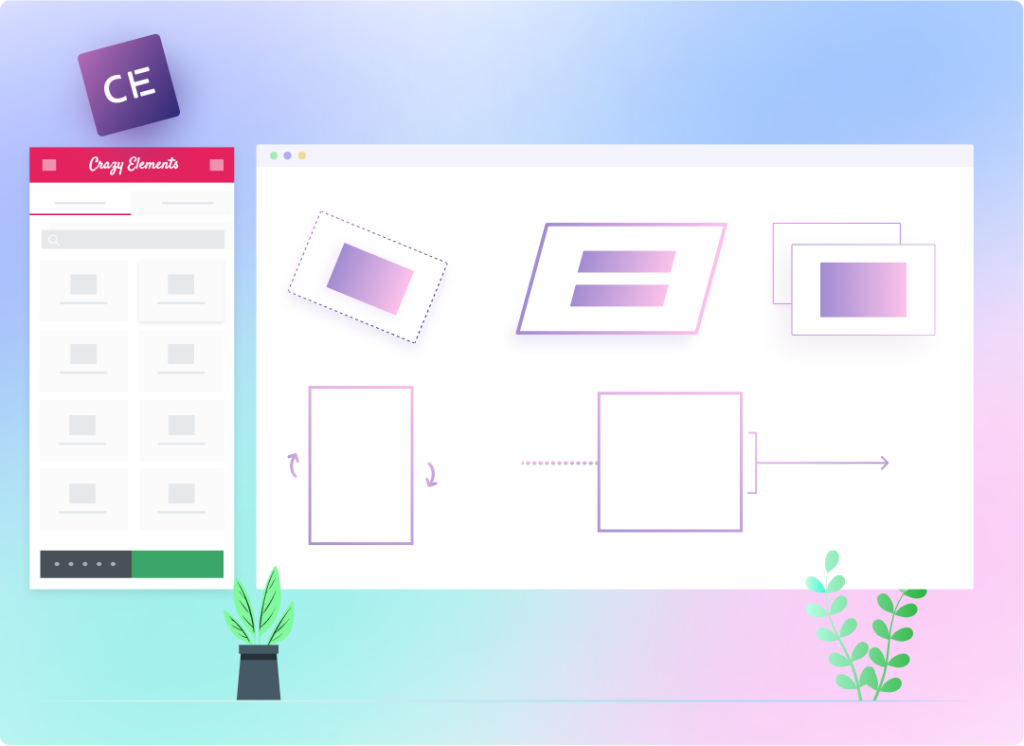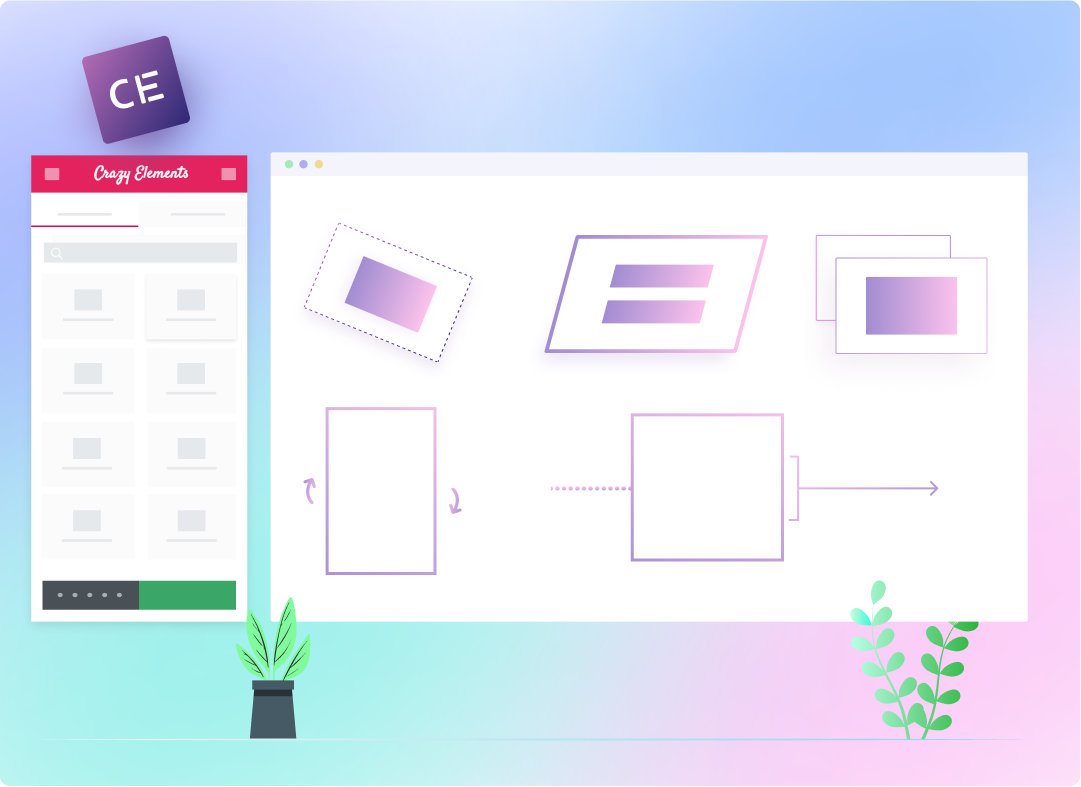 If you don't have the Crazy Element Elementor-based PrestaShop page builder, you can download it from the button.