If you are going to launch the Prestashop store and you want to install the theme but you don't know how to install the PrestaShop theme, then this article is for you.
Choosing the right theme for your Prestashop store is not so important. Any time you can install any theme and pick the best one from multiple. When you are working with the e-commerce platform, you have to pay more attention, but don't concentrate to fancy design, focus more on function.
Watch Now: How to Install Theme in PrestaShop 1.7 (Works with Latest Version)
How to Install the PrestaShop Theme
When you select the Prestashop theme for your online shop then it's time to find out how to install the Prestashop theme. Prestashop theme installation is very easy from Prestashop 1.7 compare to the previous version.
There are several ways to install the Prestashop theme. Now we will see the Prestashop install the theme manually.
Download the theme.
Open the zip file that you already have downloaded.
Login to the PrestaShop back office.
Go to the Improve section > click Theme & Logo > Add new Theme > click on Browse
When you will click on the Browse button, you will get upload access from your local disk. Upload the zip file.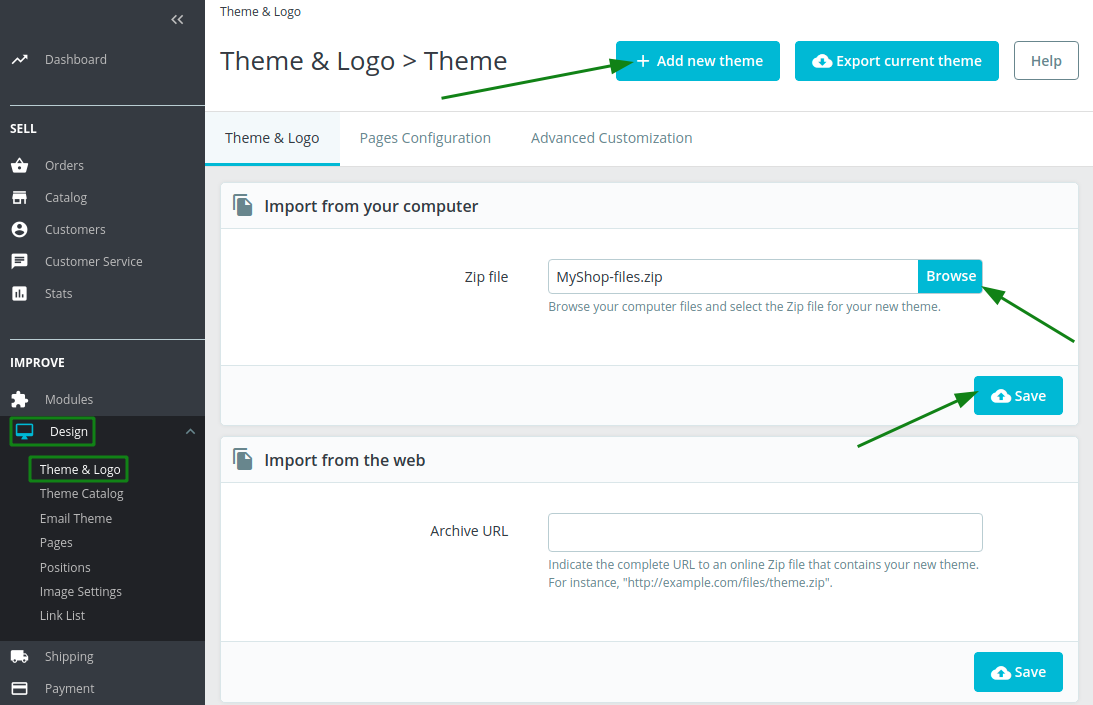 If the upload is successfully finished then you will see that the theme name and version with the default theme.
When you keep the cursor in front of your theme, you will see the button of "use theme", so click on the use theme button.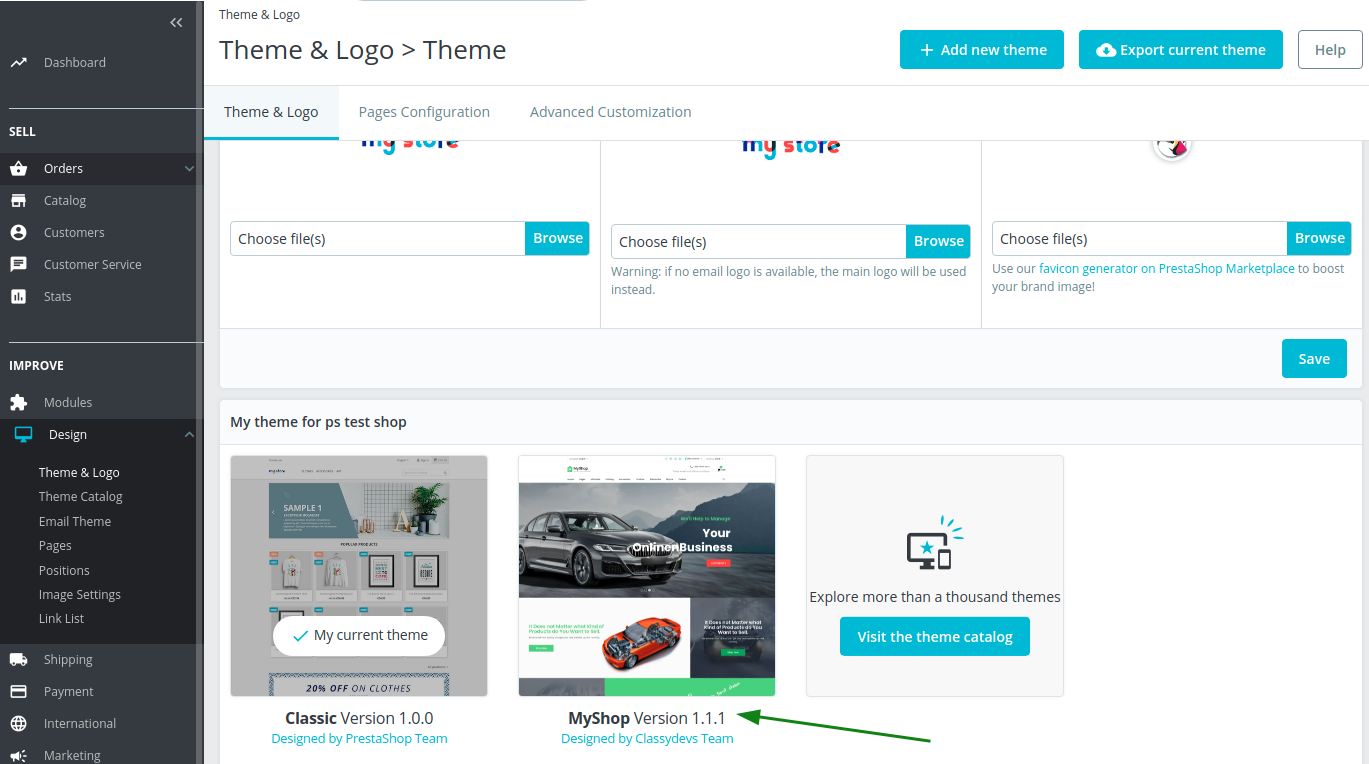 We have installed the best Free Prestashop Theme – MyShop Multipurpose version 1.1.1. It is a multipurpose theme and we will add the demo content of this theme.
Another way to install the Prestashop theme:
Login to the PrestaShop back office.
Go to the Improve section > click Theme & Logo
Click import from web.
Add the archive url of the zip file.
Click Save.
You also can use the theme installer module for the Prestashop. So you can easily install the theme via theme installer.
Demo Data / Template Installation
Each theme has a different way to import the template. We have installed the MyShop theme so you can see the MyShop theme demo.
If you want to import the MyShop theme template/demo then you can read their documentation. It's very easy to install the template.
See the:  MyShop documentation