Prestashop vs Shopify: If you want to start an e-commerce business, you have to choose the right e-commerce platform for your business. Selecting the right e-commerce platform is very important for any business. Many e-commerce platforms are available to create the site, list your products, payments, and manage the whole operations. Each of the e-commerce platforms offers different capabilities that may meet your specific needs and budgets.
So both Prestashop and Shopify offer the functionality that you need. But which is the right platform for you? This is the question that can arise. If you are looking easy to use and don't have any technical knowledge, Shopify is a good option. On the other hand, if you are looking for more customization and want to sell internationally, then Prestashop will be best for you.
PrestaShop vs Shopify in 2022
Prestashop vs Shopify – Prestashop and Shopify look very similar. Both allow you to build and customize your online store, publish your product, accept payment, manage the orders and give the customers shopping cart options. In addition, Prestashop and Shopify both have built-in features that allow managing the stores efficiently. Let's find out the significant difference between Prestashop vs Shopify.
Overview of Prestashop
Prestashop is an open-source platform.
Prestashop is free to download.
Install the Prestashop in your selected web hosting.
It allows you to edit the code and implement it on your site.
Overview of Shopify
Shopify is not the open source.
Shopify is a fully hosted platform that is available on a paid subscription basis.
In addition, it allows you to subscribe every month.
Essential planning start from USD 29 / month.
Prestashop Features Highlight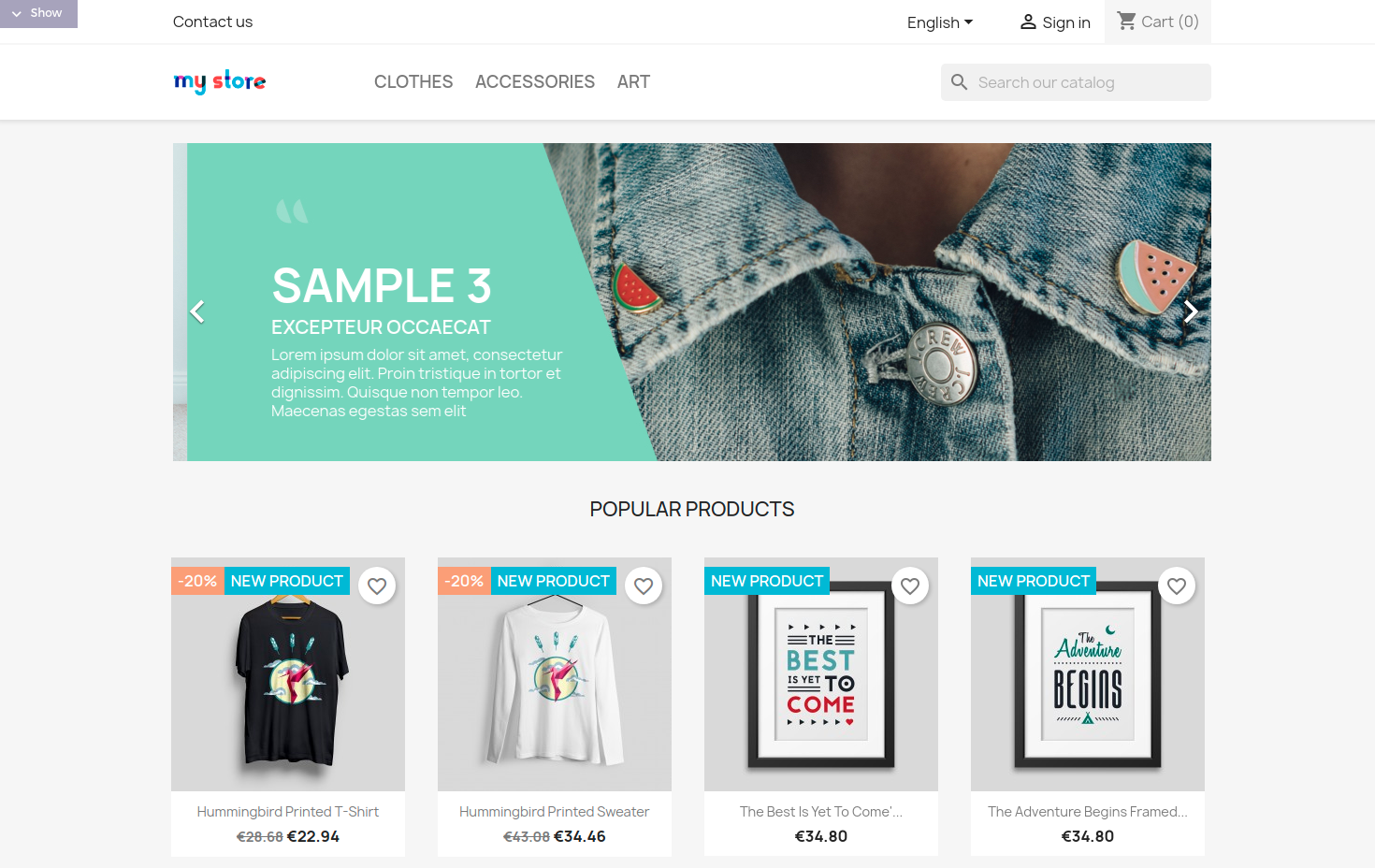 Prestashop vs Shopify: Prestashop offers the freedom to customize its platform and useful functionality. Here are given some significant features:

Customize the store by development: You can easily customize the store in Prestashop. The Prestashop central theme in PHP programming language has nearly 6000 paid and free theme templates in the Prestashop addons marketplace. Prestashop also offers a pre-installed and secure hosting solution from where you can buy from its hosting partner.
Product listing: You can easily list your physical and digital products to sell online with categories, features, values. You can sell and track the product quickly.
Payments: Prestashop has enabled different payment methods, including checking, wire, bank wire, cash on delivery, credit cards. You easily can integrate with popular payment methods such as PayPal, Stripe, Square, Authorize.net
Checkout: Prestashop has one-page checkout that allows you to customize the product process, such as summary page, customer account created, order validation, and confirmation pages.
Orders: With Prestashop, you can create the order, manage all orders from the back office, and you can send the default email to your customer throughout the process.
Shipping: Prestashop allows you to configure the shipping methods, shipping zone, services, taxes based on the location.
Sell on globally: Prestashop platform allows you to sell the product globally. You can set the currencies, multi-language product sheet and run multiple stores from one interface compliant with European law.
Marketing and Promote the product: You can create the coupon, price, discount, offers, etc. It has prebuilt SEO tools, social platform connection, categorial reporting, tracking the product. You can create the customer database and customer group to personalize the experience, receive notifications, and set the customer's default reply.
Integration third party module and Addons: You easily install the third-party module in Prestashop. You also can install the add-on from our PrestaShop Addons Marketplace. Prestashop has more than 10,000 free and paid modules, themes in the marketplaces.
Support: Prestashop has significant resources online, including documentation, webinar, video tutorial, and a community forum. Prestashop has many experts engaged in forums who are trying to solve different kinds of customers' issues.
Shopify Features highlight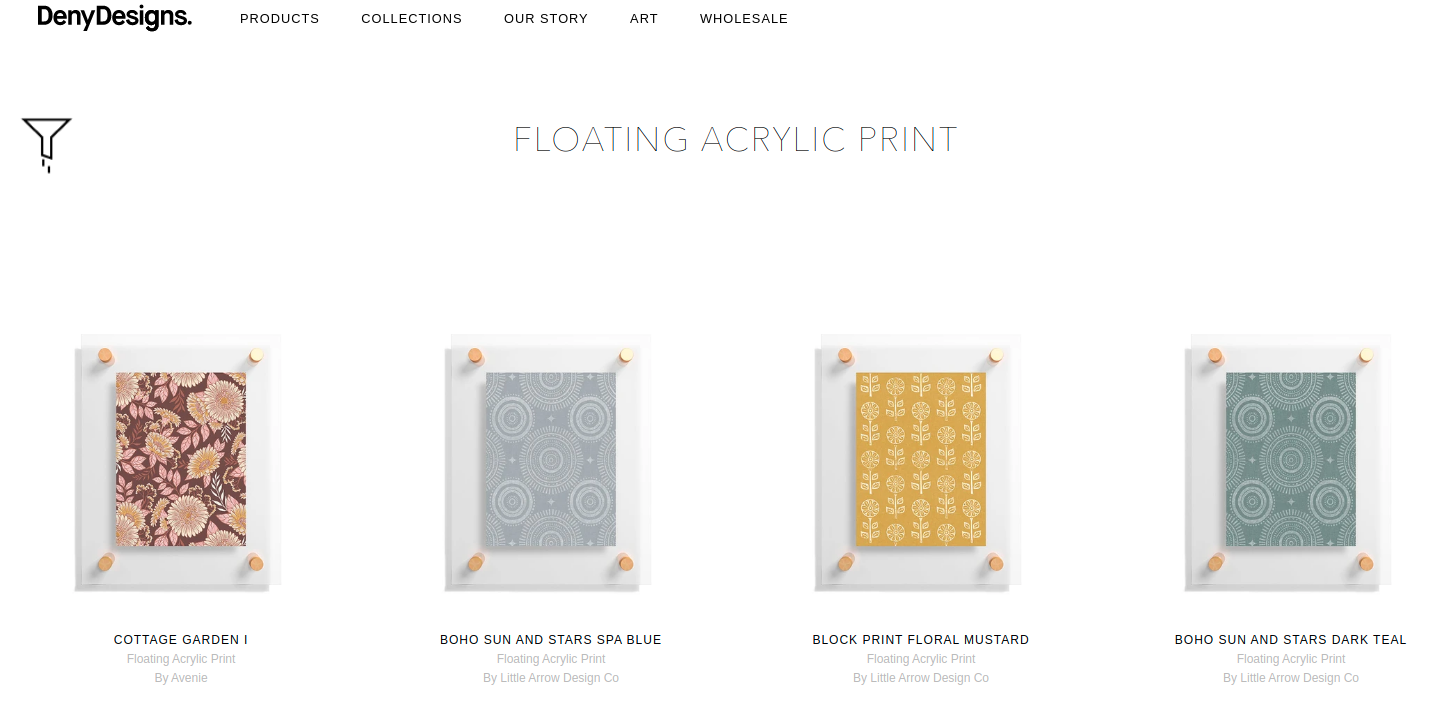 Prestashop vs Shopify: Shopify also offers a set of functionality that you easily can manage your store. Here are given some significant features:
Build the Store: To setup your store in Shopify, you have to create the online store with Shopify. At first you have to choose the Shopify pricing. Basic Shopify plan is best for new ecommerce businesses with occasional in-person sales. After setup done, you can choose a theme over 70 paid and free themes and customize it using the drag and drop builder. All shopify themes are mobile responsive.
Hosting and Security: Shopify provide hosting for all online store with free SSL certificate,m instant upgrade and unlimited bandwidth 24/7 monitoring.
Product listing: In shopify, you can list the unlimited product including digital product, create product category, variations by type, sale and so on. Shopify can track your stocks and automatically stop selling the product when the product item is finish.
Shopping Cart: You easily can customize the shopping cart and checkout. You can manage the free shipping, automatic taxes, multiple checkout language.
Payments: Shopify support more than 100 external payment gateway that easily can integrate with shopify.
Orders: One click multiple or single order is enable by the shopify. You can create the customer profile, groups. Your customer also can create the account and buy product as a guest or customer, they can refund also.
Marketing: Shopify has built in SEO tools and genarrate sitemap. It also allows you to offer discounts and gift cards, enable product review, integrate social media, sell on Facebook and other online marketplaces.
Shopify Mobile App: You can download the shopify free mobile app and manage your store. You can capture payments, orders, send shipping notifications, reach out the customer, and automiatically syncs the data between the shopify apps and your online store by the mobile app.
Shopify app store: Shopify app store has over 1000 free and paid tools that allow you to integrate the chatbox, accounting etc functionality in your store.
Support: You will get the dedicawted customer support from the shopify team 24/7 by email, live chat and phone. Shopify website has huge resources of content, discussion forum, shopify help center.
You can learn more about Shopify features, usage and so on by reading Shopify Blog
Prestashop Pricing: Prestashop vs Shopify
Prestashop is free to download and you have to set up the Prestashop in web hosting. The cost of web hosting is varied that can be $4 to $20 or more based on your plan.
Prestashop is an open-source solution so any customization needs to be done with the code, in that case, you have to hire the developer if you are a non-technical person.
Shopify Pricing: Prestashop vs Shopify
Shopify has 3 pricing sections which are:
Basic Shopify: Start from $29 USD / Month.
Shopify: Start from $79 USD / Month.
Advanced Shopify: Start from $299 USD / Month.
You can see below to know about Shopify pricing.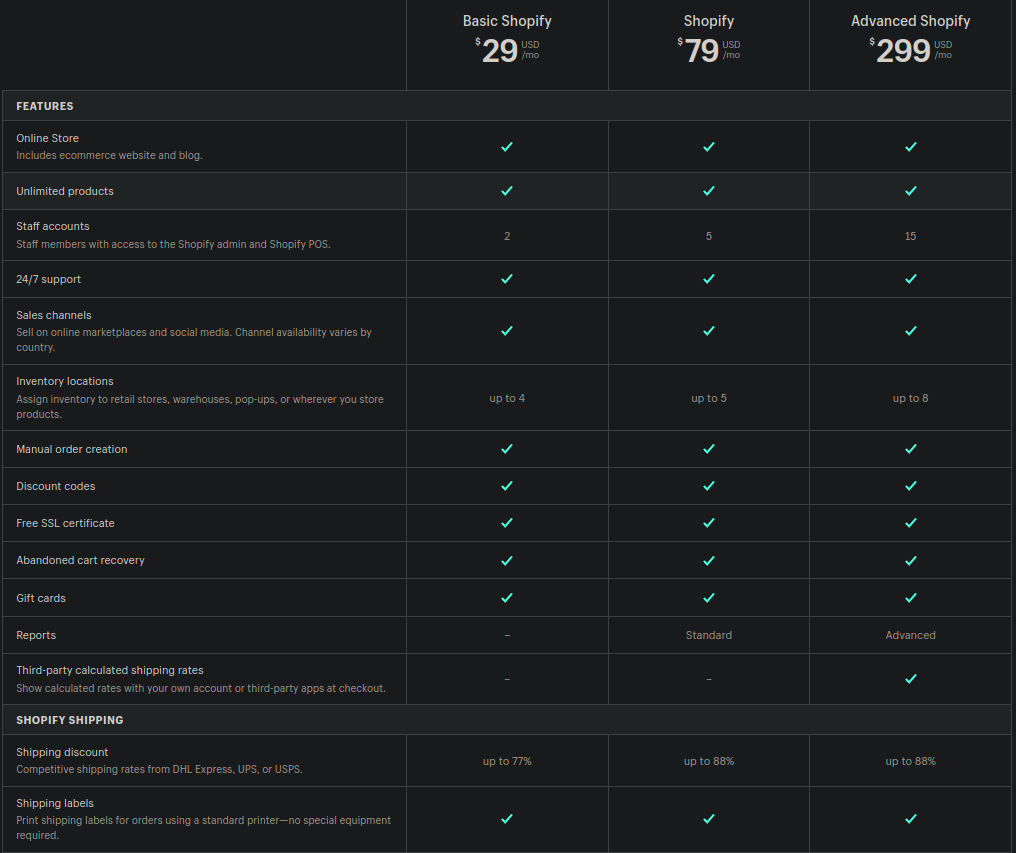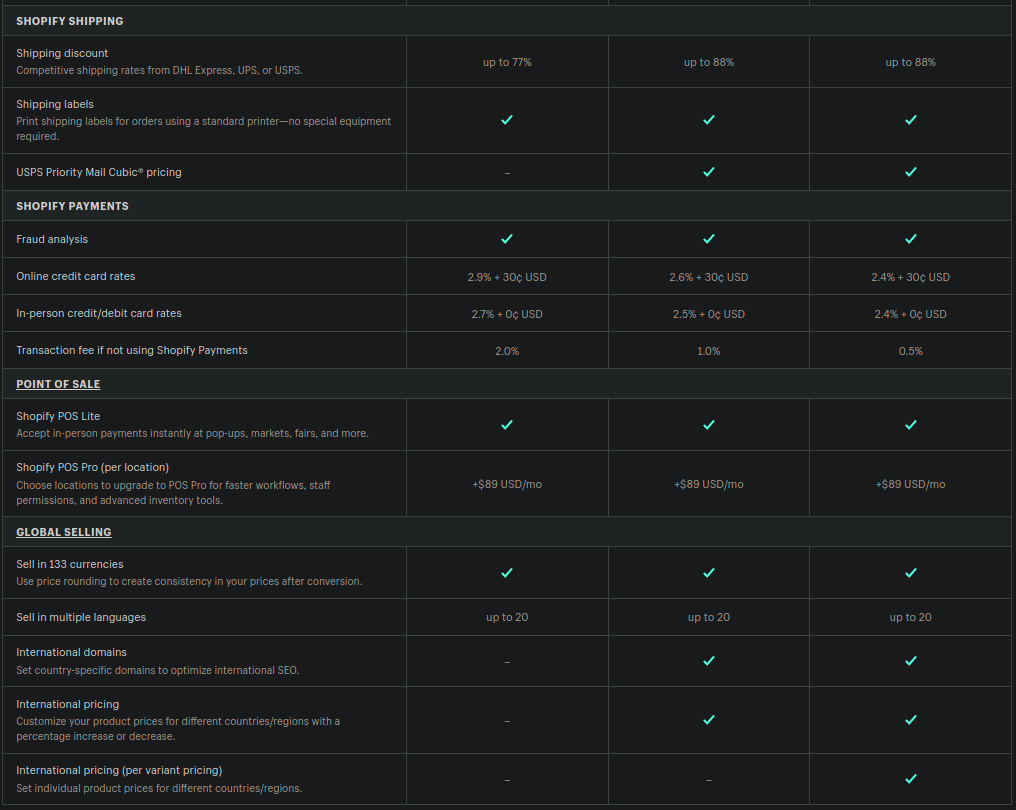 Prestashop Reviews
Most of the users give positive feedback about Prestashop reviews because it is an open-source platform. Their comment was "Prestashop is a scalable, customizable, professional-looking, it has international selling capabilities and Prestashop expert is available in Prestashop Forum for the assistance". They also add that "Prestashop addons are very expensive and most of the common features, paid module necessary".
Shopify Reviews
Shopify online review is also good and positive compare to Prestashop review. User comments "Shopify has nice design templates, mobile functionality, good customization".
In the negative aspects of the Shopify platform, their comment is "Shopify subscription cost is very high when you are going to start, the transaction fee for third party payment gateway." Still, now many reviewers are satisfied with the Shopify experience.
Prestashop vs Shopify: Pros and Cons
Prestashop Pros
Prestashop is a free to download and install.
It is an open source platform and you can easily customize it.
In basic version of Prestashop, many features is availabe such as inventory tracking, online shopping cart, reporting, analytics, product management and so on.
You can manage the orders, and customer can create accounts.
There are a lot of module you can access from prestashop add-on market.
Prestashop Cons
Anyone can sell prestashop module so technical issues are more likely to arise.
You have to solve the problem in your own responsibility.
Module / themes come at a premium price so your required functionality can cost much dollar.
If you don't have the technical knowledge and you want to customize your store more then you may need to hire a developer.
You have to find the proper hosting, and security for your store.
Shopify Pros
Shopify security is very high.
A lot of add-on and theme is available in Shopify store.
Shopify store is user friendly.
Shopify has wide range of payment gateways.
It can integrate with all the major social media platforms and
Shopify Cons
Staff account and store location is limited. You are restricted to only 15 staff accounts.
Shopify customize option aren't extensive as compare to prestashop.
Shopify blogging platform is very basic.
To setup your business in shopify, you have to choose a pricing must, it is not free.
Who is Win? Prestashop vs Shopify
Prestashop win:
Customization: Prestashop and Shopify both provide nice customization but Prestashop offers more customization. For payment processing, Prestashop doesn't charge an additional fee.
International selling: For globally selling, Prestashop provides a variety of designs for international e-commerce. Prestashop built-in provides multiple languages and currency capabilities.
Shopify Win:
Usability:
Shopify is user-friendly and easy to set up and run quickly. You don't need technical knowledge to use the Shopify store.
Predictability:
Prestashop cost is not predictable and it can vary depending on the specific business and situations where Shopify is cost transparency.
Read More: Migrate Prestashop To Another Server