Ultimate AddOns for Prestashop – If you've ever looked for anything online, you've encountered some typical online reviews whatever it comes from owners. But users reviews are something that others are looking for before buying anything online!
This comes more strongly when it comes for digital products.
Yes, people trust people where they always get convinced on! You know Envato is kind of online Marketplace where people usually buy digital products and services after checking customers reviews and there is no chance to give a fake review without a purchase!
Trusted huh? It's true.
So, this is what actually you may trust online, a users review! and obviously a real user's review!

Well, Ultimate Addons is several premium elements and extended functions in your Visual Composer for PrestaShop which was the downloadable digital product on Envato's CodeCanyon marketplace. Soon, after it has transferred to PrestaSian from SmartDataSoft. Every single element in the package is crafted with utmost attention to details and a simple objective to provide you with an ultimate experience in your website building. All the reviews are collected from CodeCanyon users who are the Ultimate AddOns users too!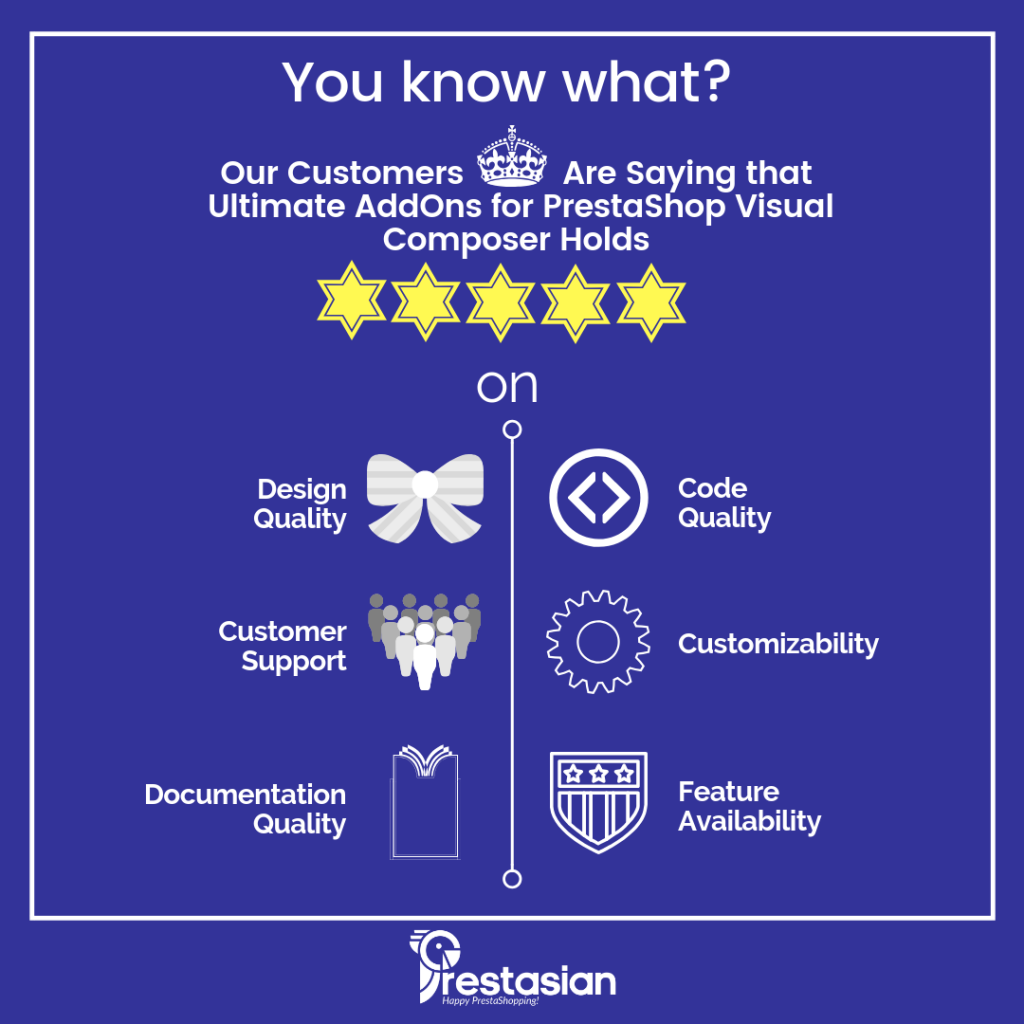 Lets, check out the 7 Inspiring and Motivating Users Reviews about Page Ultimate AddOns for PrestaShop Visual Composer!
3. Dusticelli from Germany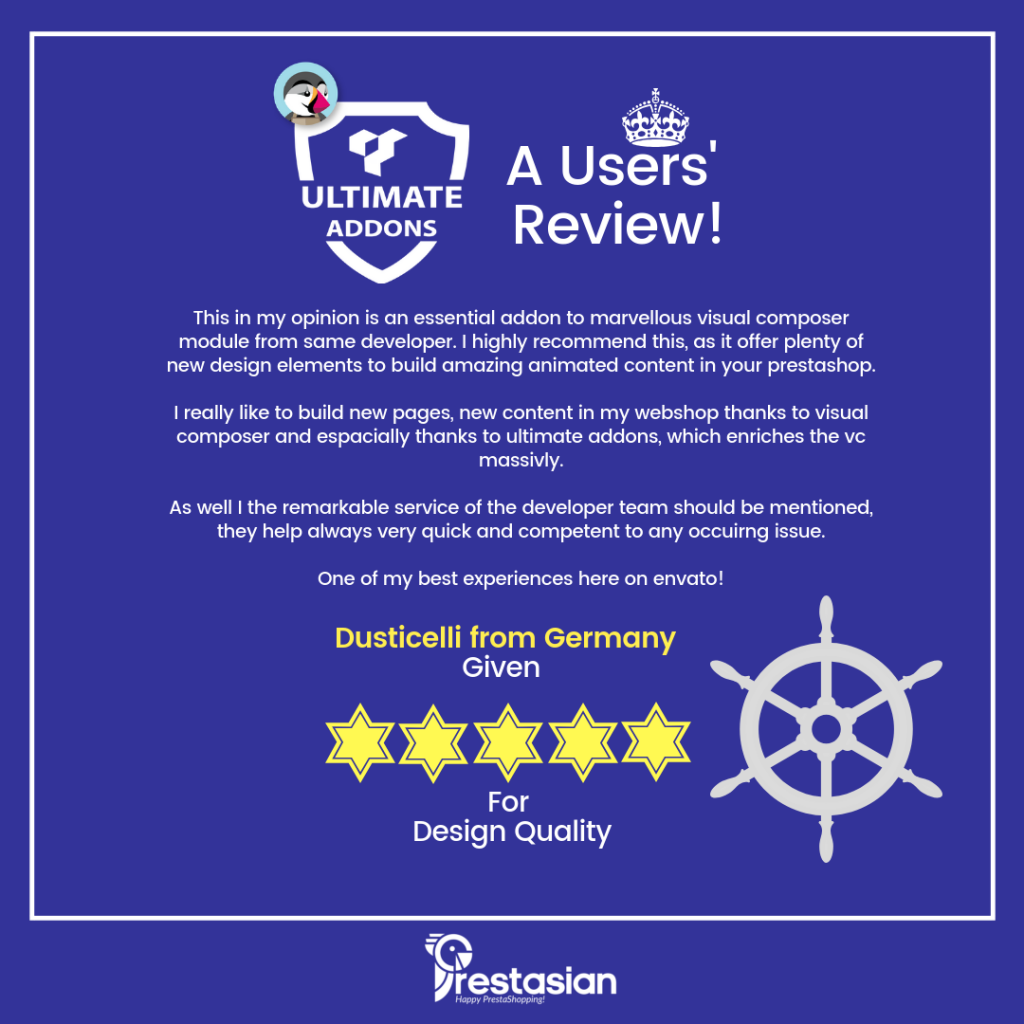 5. Aikiman from Netherlands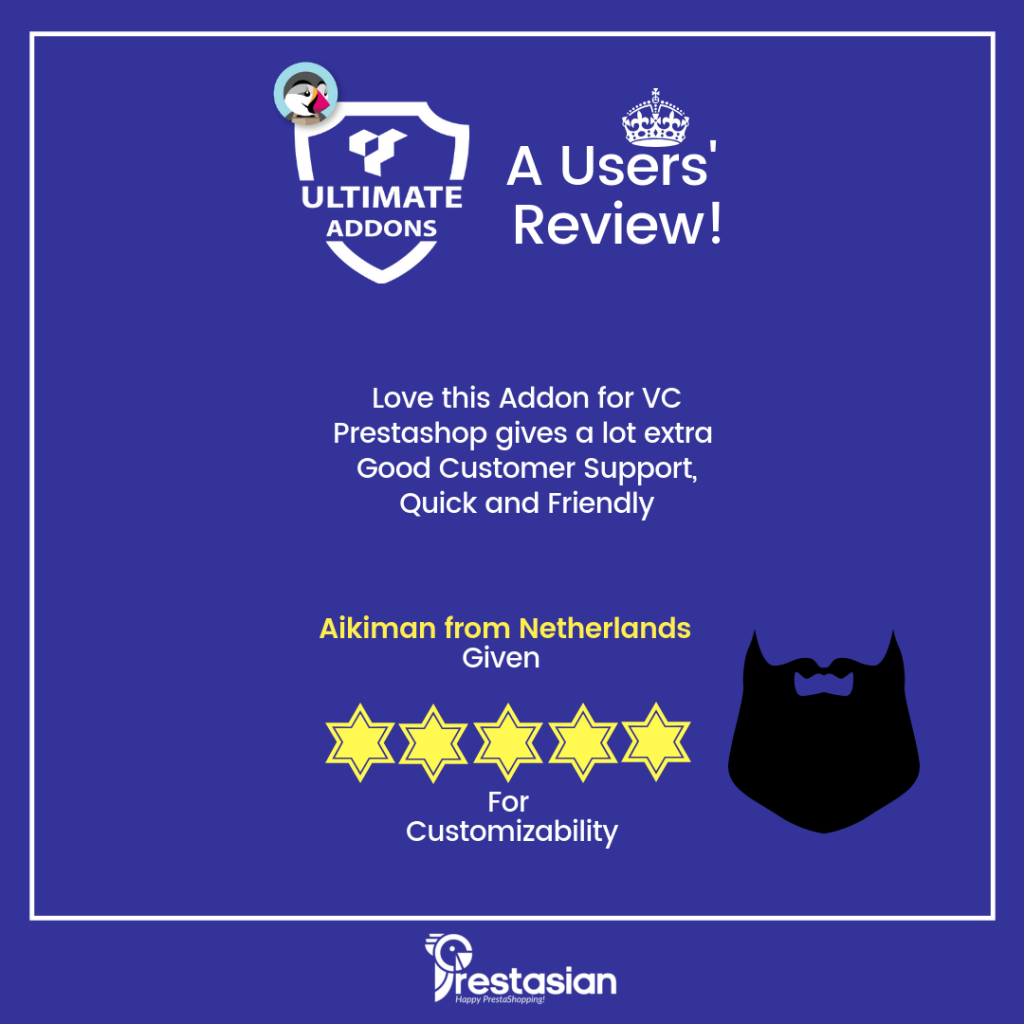 6. Colchonesaznar from Spain