If you are looking for an online store platform, this article will help you choose between PrestaShop vs WooCommerce. Both platforms have their strengths and weaknesses, but after reading this article, you should be able to make a better decision about which one is right for your business.
Which platform should you use for your online store? Both WooCommerce and PrestaShop are great options, with pros and cons depending on the nature of your business. The choice depends on your technical abilities as well as what you're looking for in a platform. In this article, we'll compare the two to help you decide which is best for you!
Table of Contents
What is PrestaShop?
What is WooCommerce?
Feature Comparison of PrestaShop vs WooCommerce
Our Recommendation.
What is PrestaShop?
PrestaShop is a free and open-source eCommerce platform that offers many out-of-the-box features that make it one of the best eCommerce platforms available. PrestaShop is a well-known content management system (CMS) that has been in use for a long time. It is commonly used to manage eCommerce stores, and many developers choose it to build solutions for product management, billing, and shipping.


PrestaShop is a popular eCommerce platform that can be adapted to any requirement. Its main use case is an online store. It has been used by many businesses, including small and medium-sized ones, for over ten years.
What is WooCommerce?
WooCommerce is an open-source eCommerce platform that allows you to create a custom online store with ease. It's free to use and has a wide range of features to help you run your business.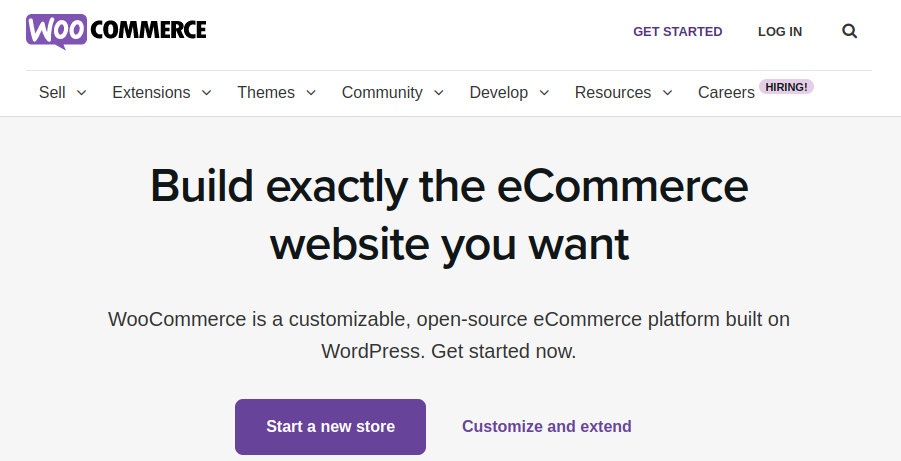 One of WooCommerce's key strengths is its flexibility. You can customize the platform to match your business needs, and it's easy to add new features as your business grows.
Another big advantage of WooCommerce is its user base. There is a wide range of businesses using WooCommerce, so you're likely to find support if you need it.
However, WooCommerce has some limitations. It doesn't have as many features as PrestaShop, and its codebase is more complex to manage. If you're not familiar with coding, this could be a challenge.
Feature Comparison of PrestaShop vs WooCommerce
Before starting the comparison between PrestaShop vs WooCommerce. The first thing to consider is the essential features that all platforms offer. After this, you can look at the differentiating features offered by each platform to see which one might be right for your store. The final level of analysis looks at how well each platform matches up against the competition in terms of functionality and ease of use.
Every eCommerce platform offers a set of essential features, many with unique differences that add value to store operations and user experience.
Create Product
WooCommerce has an underlying content management system (CMS) that makes it a clear lead over the competition when it comes to eCommerce platforms. PrestaShop offers limited options for managing content, whereas WordPress's CMS allows for greater flexibility and control.
PrestaShop new product layout is given below, you can customize the product from the option in PrestaShop CMS.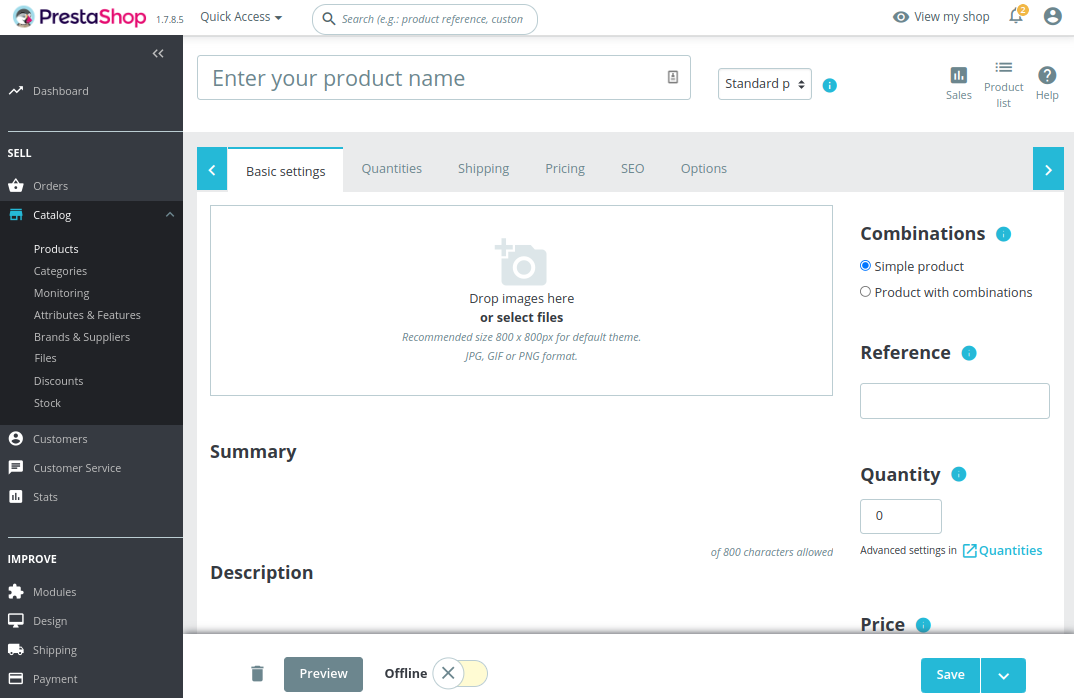 WordPress has two editors named classic and Gutenberg editor. You can add the new product with the classic editor. There are many options available to customize the product using WooCommerce.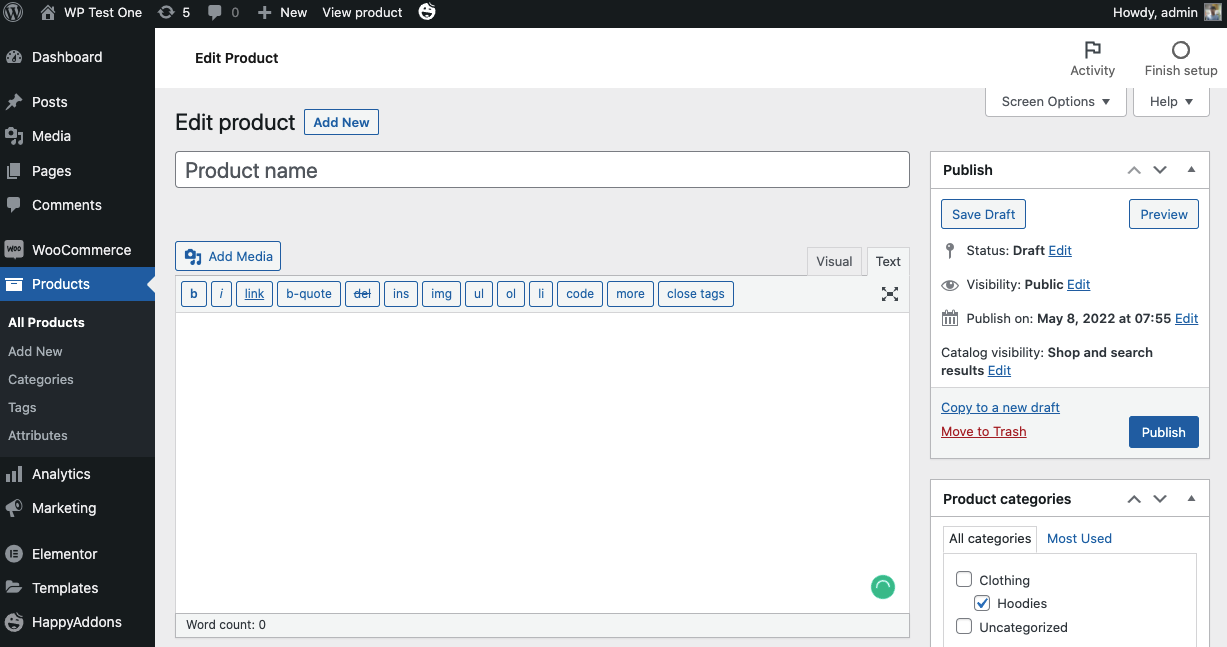 Manage Product
PrestaShop vs WooCommerce both platforms offer user-friendly management interfaces to manage product data, including images and text. PrestaShop or WooCommerce, you can make changes to the product descriptions and related identifying data with simple processes.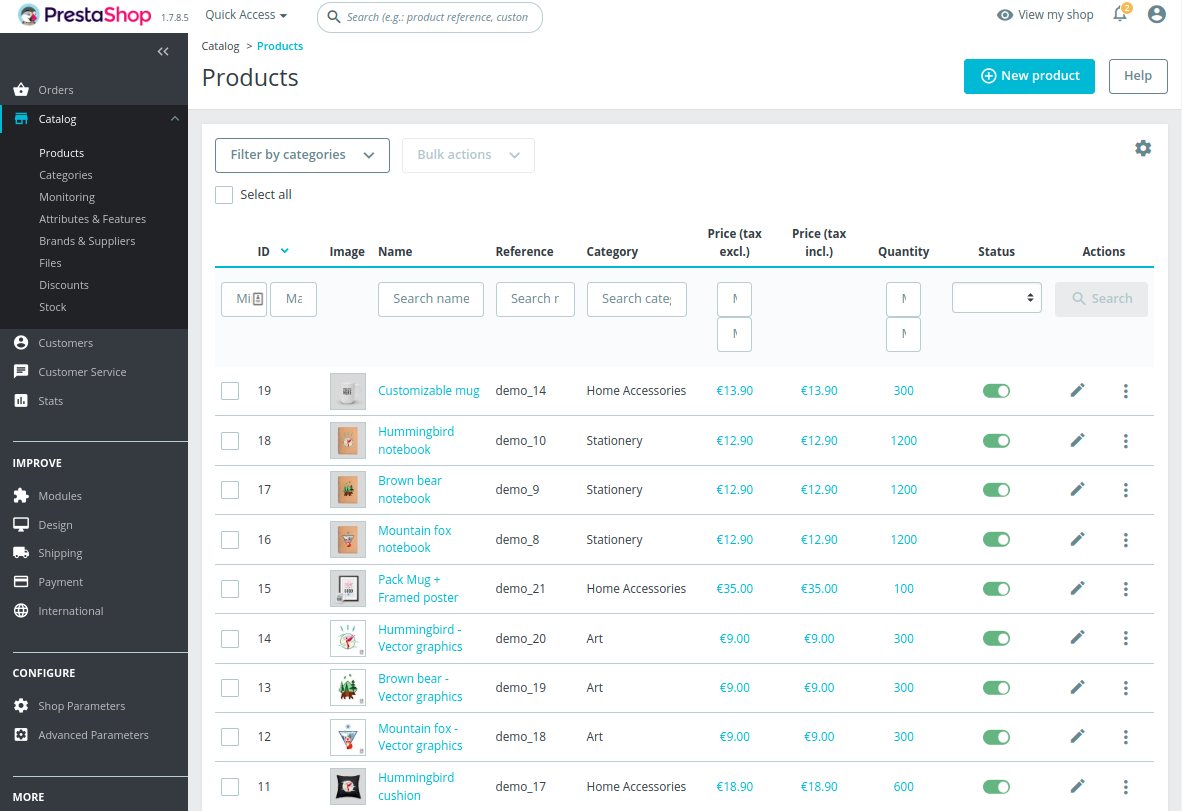 PrestaShop list of products is shown in the above image. WooCommerce user interface is clean compared to the PrestaShop user interface.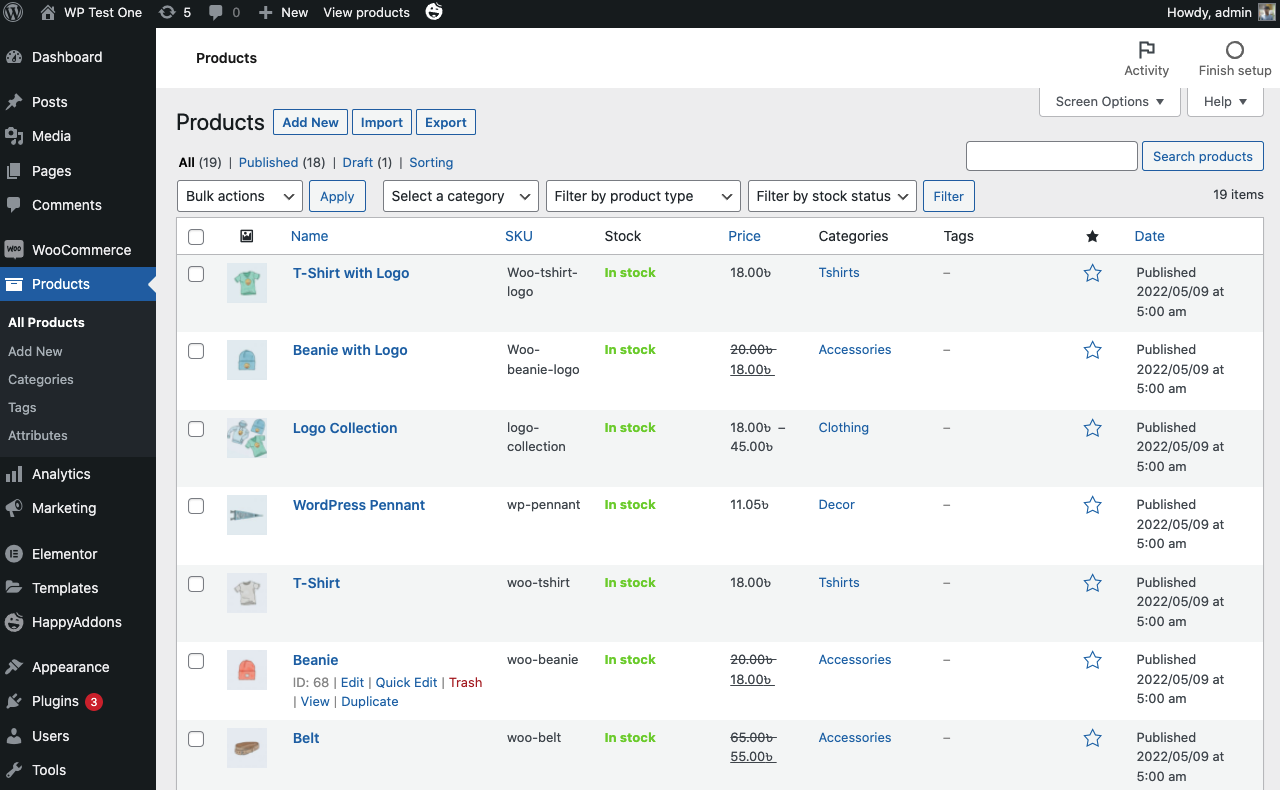 Store Customization
WordPress has more than 59,000+ plugins and a large number of free and paid customization plugins. Those tools can be used in WooCommerce. WordPress has many themes available on WordPress.org.
WordPress plugins offer a variety of functionalities that can be useful for WooCommerce. Many plugins also have paid versions with additional features.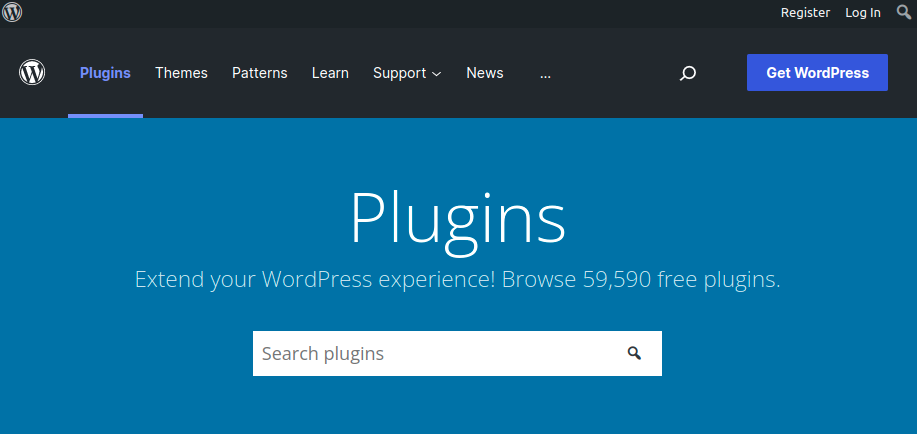 PrestaShop has an addons marketplace where more than a thousand modules are available and more than 4000+ template is available to design your PrestaShop store. PrestaShop module and template price is high compared to the WordPress plugin and module.
Statics of the Store Pricing
WooCommerce has detailed store analytics of the sale, revenue, and related statics. There given below is the screenshot of WooCommerce analytics.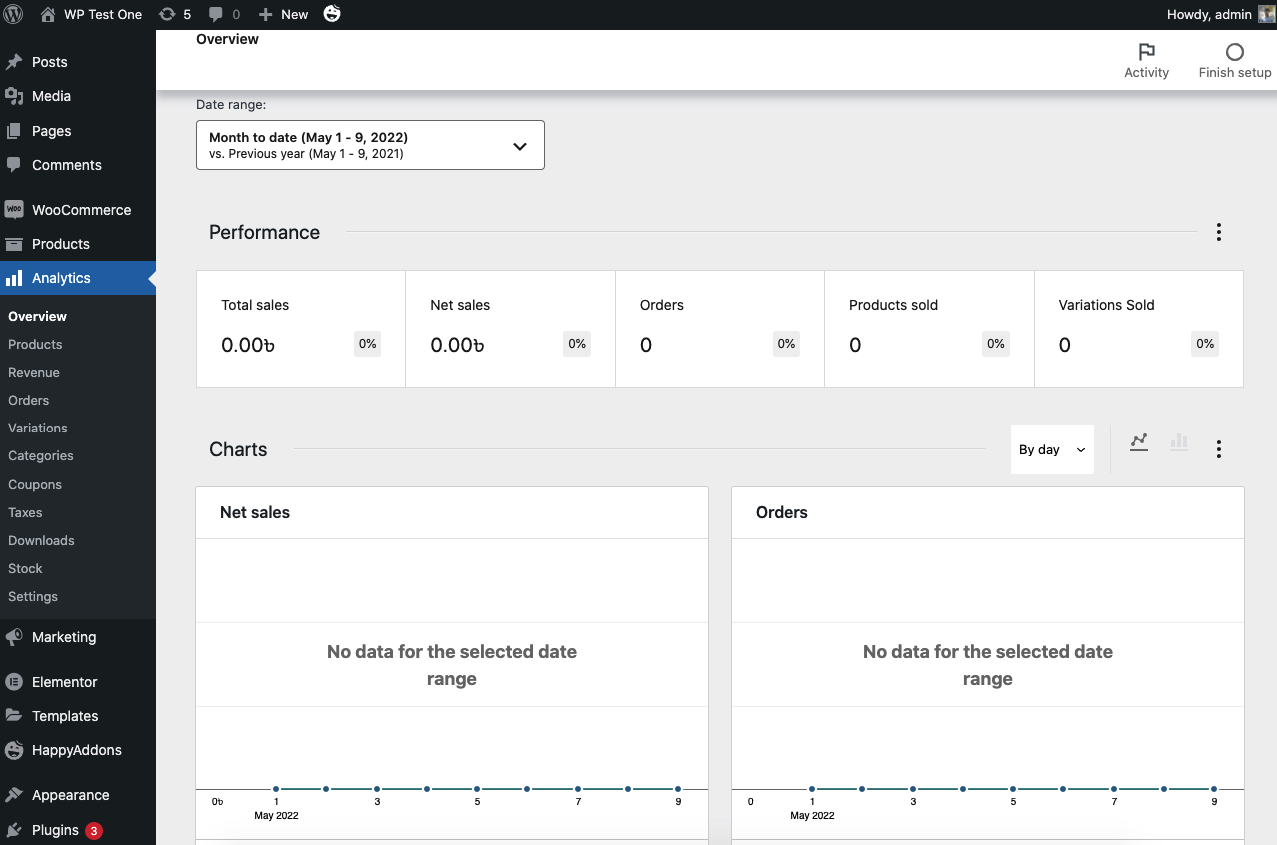 PrestaShop also offers the statics of the sale, stats data, revenue, and related stats. But WooCommerce analytics is more user-friendly compared to PrestaShop. It's better to use the analytics module to get the complete details statics. Google Analytics provides detailed information about user behavior, which can help you understand how to convert your visitors into customers.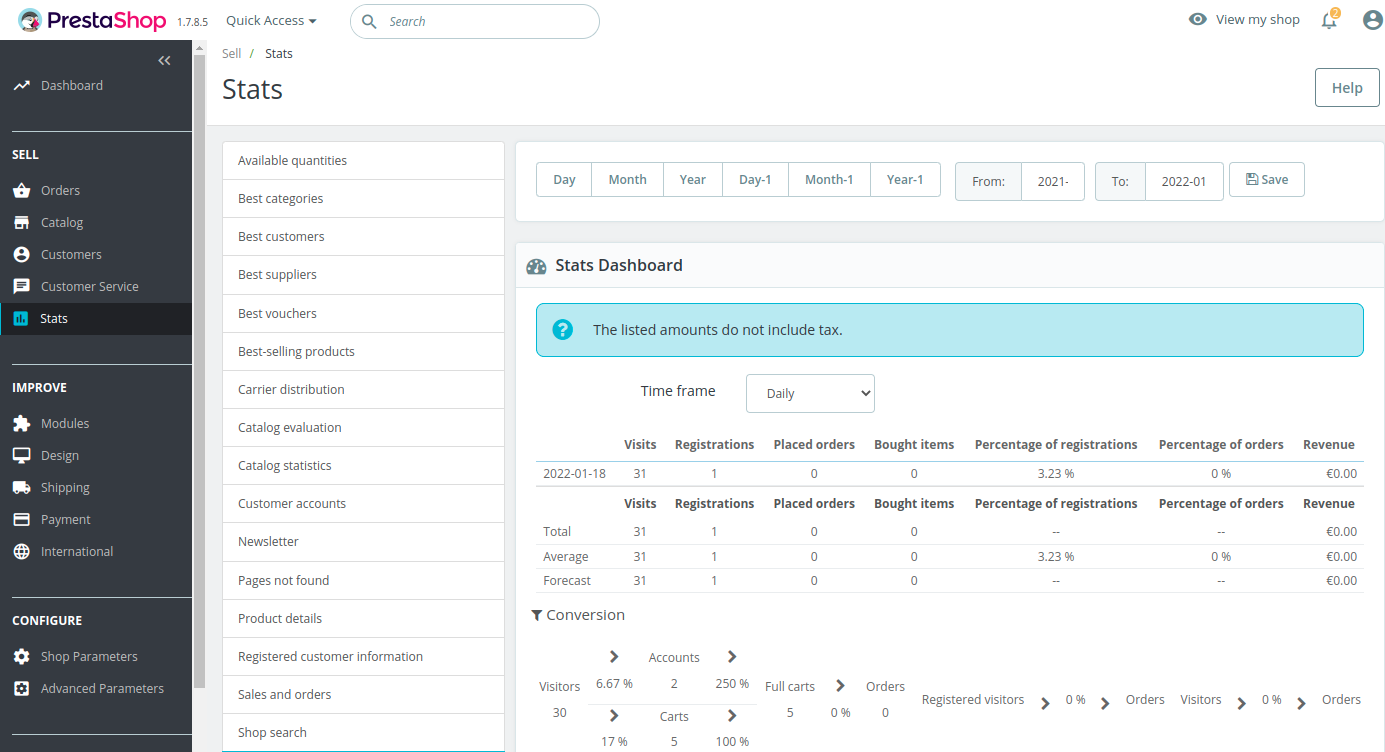 Multilingual Support
PrestaShop vs WooCommerce both are multilingual supported. With WooCommerce, you have the option to use WPML because of its excellent compatibility. With PrestaShop, you get an integrated module for multilingual support.
Pricing
PrestaShop vs WooCommerce: Many users ask questions about pricing. Both PrestaShop vs WooCommerce are popular eCommerce platforms. However, there may be differences in price between the two depending on your needs. Let's take a look at each platform's features to decide which would be better suited for your business.
PrestaShop and WooCommerce's latest version is completely free to download. If you're planning to launch an online store with PrestaShop, be aware that the add-ons you need will likely cost money, and there are few (free) options available.
If you have a fixed budget, you'll need to improve your store's functionality. WooCommerce is a free and open-source platform that doesn't require any restrictions.
Our Recommendation
PrestaShop vs WooCommerce: At the end of the article, we would like to conclude with our recommendation. PrestaShop and WooCommerce both are good platforms and trusted. But we recommend you to use WooCommerce. WooCommerce has many free plugins available compare to PrestaShop. WooCommerce has a strong community with many users compared to PrestaShop. WooCommerce is user-friendly with an easier User Interface.
If you already have a PrestaShop store that is up to date and meets the demands of the market, it may be best to continue using this platform rather than switching to WooCommerce. This is all about the PrestaShop vs WooCommerce, if you have any questions regarding PrestaShop vs WooCommerce then you can comment.