Image hotspot widget helps you to show the most important part of image. Like other Elementor widgets, image hotspot works amazingly with any Prestashop site. In addition, you can edit it according to your image perspective. #
Select the Image hotspot widget under the elements tab from the left side of the menu bar from your screen then drag and drop it in the selected area.
After completing the above Step, this is the default layout you are going to see.
In the content tab you can change the image, can add more item, and in the hotspot settings you can give image(position, animation, delay, speed, times and also the trigger).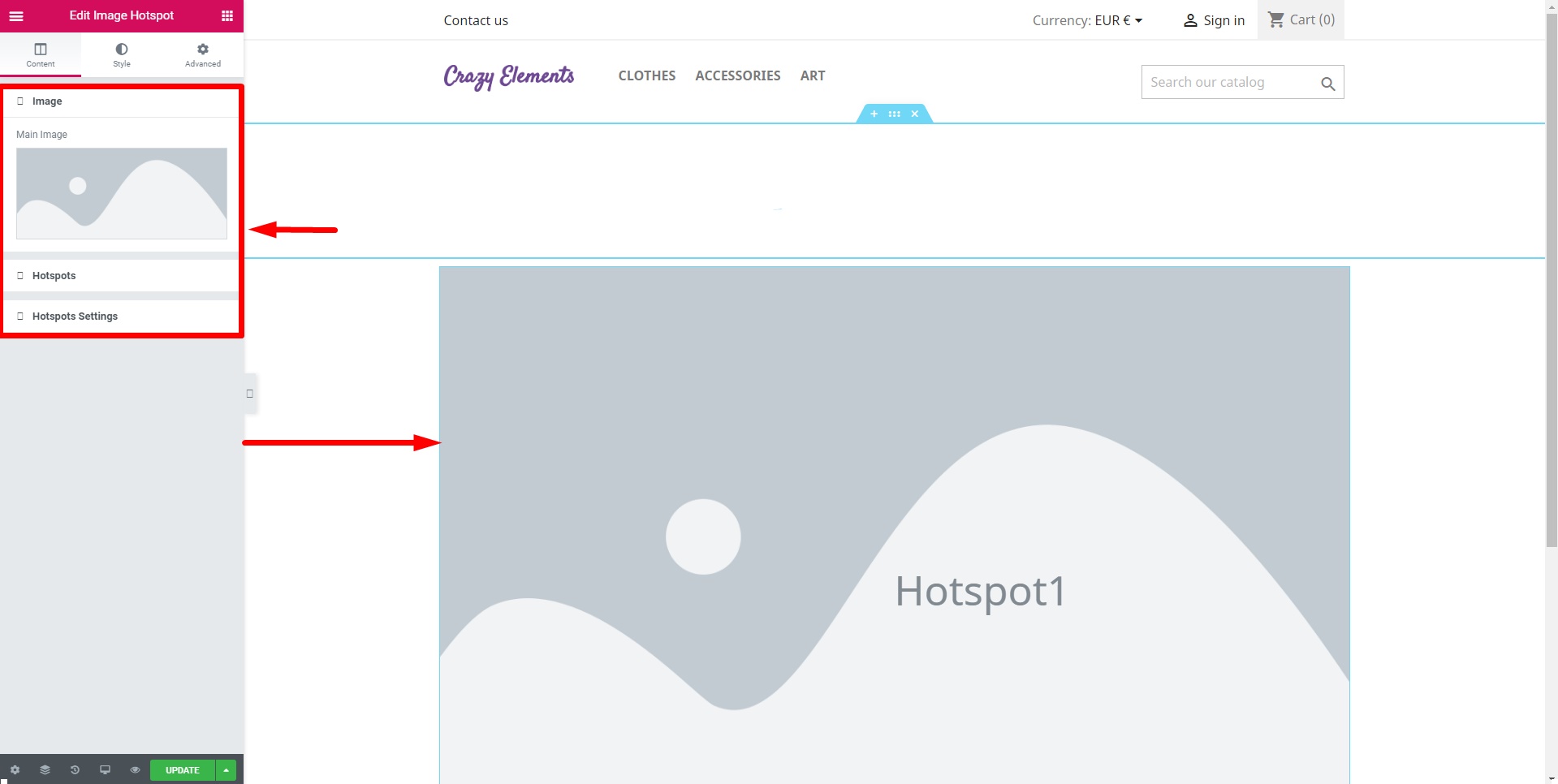 In the Hotspot content under the style tab you can give the hotspot content color, background color, typography, border, alignment, margin and padding)